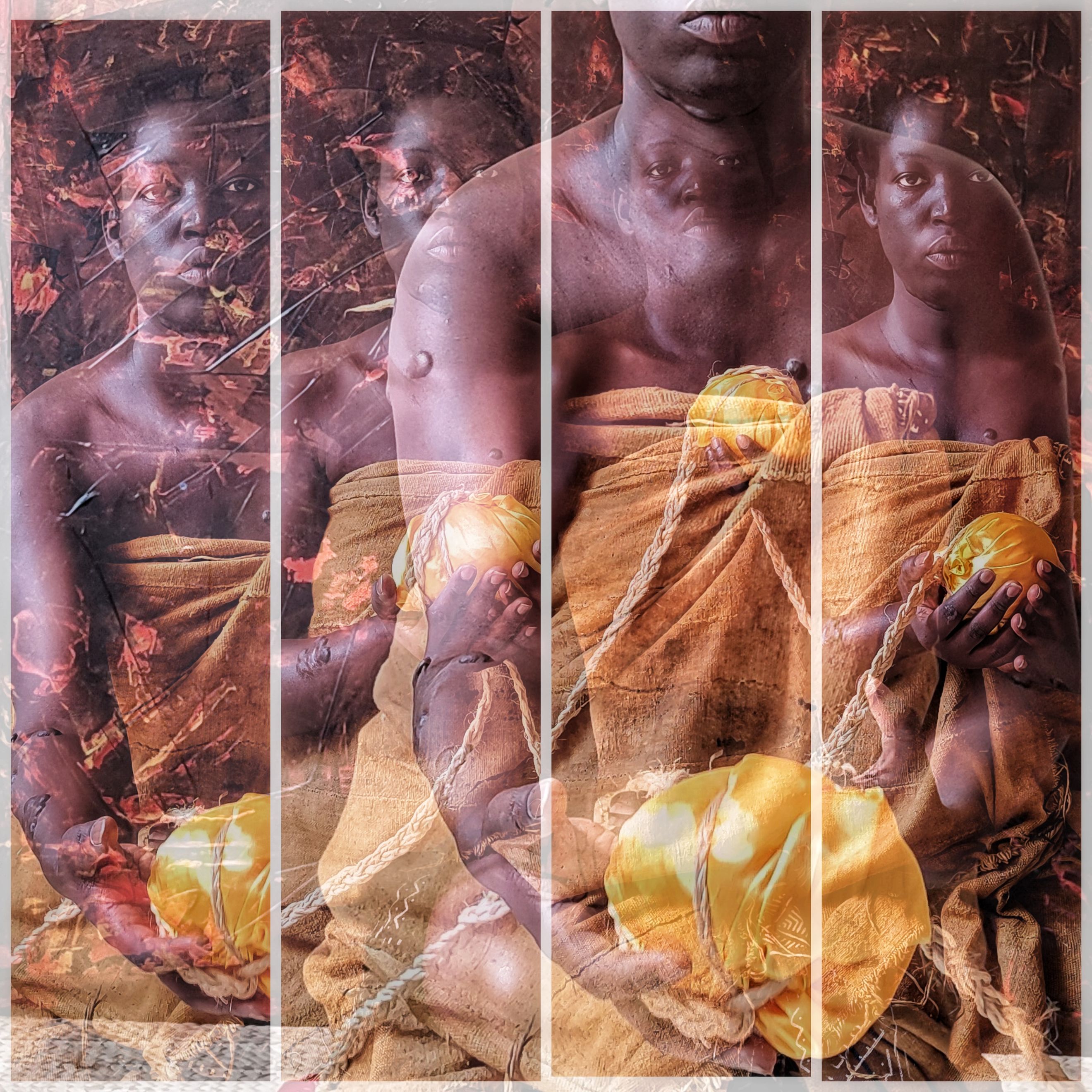 Unhinge. Unhinge.
Katlego K Kolanyane-Kesupile; performance artist, musician, writer and artivist writes about her experimental and experiential creative process.
It is a cooler than normal day in Gaborone, Botswana. I am alone in my usual way. My mind is writhing between practicality and suspension of disbelief. The serpent in a jar in my primary school science laboratory has never been as relatable to me as it is now while I move through life in this pandemic as an Artist. On display, suspended, accessible from beyond the screen through diffused and disrupted streams of sound.
My thoughts drift to how preservation robs agency. I have an unparalleled lack of affection for reptiles, but I have convinced myself that my lack of affection is in fact born of a respect for, not a fear of them. When I was invited to join a collective of thirteen intercontinental artistic practitioners for the 2021 East African Soul Train (E.A.S.T.) Residency (a research and practice initiative), I found that it was first fear that overshadowed my respect for the thrill of enmeshing with fellow artists.
A snake can unhinge its jaw to swallow larger-than-normal prey, or so I have been told. It is an adaptive trait. As a proudly Queer African, I still can't equate my feelings for reptiles with people's fantasies about how my life is the reason humanity is doomed. What I do know is that by signing up as one of the residents, I had to pay homage to my full existence and the perseverance of my craft. Quite early on I realized that isolation heightened my interrogation of survival outside of having community. London had given me Queer siblings, as had Johannesburg; Gaborone – by design – was sufficiently failing. I had been 'grounded' since the onset of the pandemic, and I needed to find ways to unhinge creatively while protecting my sanity against all the obstacles Botswana was throwing at me – and Modimo knows it's been like dodging ninja darts.
The expectation that I could create organic art while battling WhatsApp anxieties, Zoom glitches and general existential doom was a challenge not even my Capricorn spirit wanted to squash.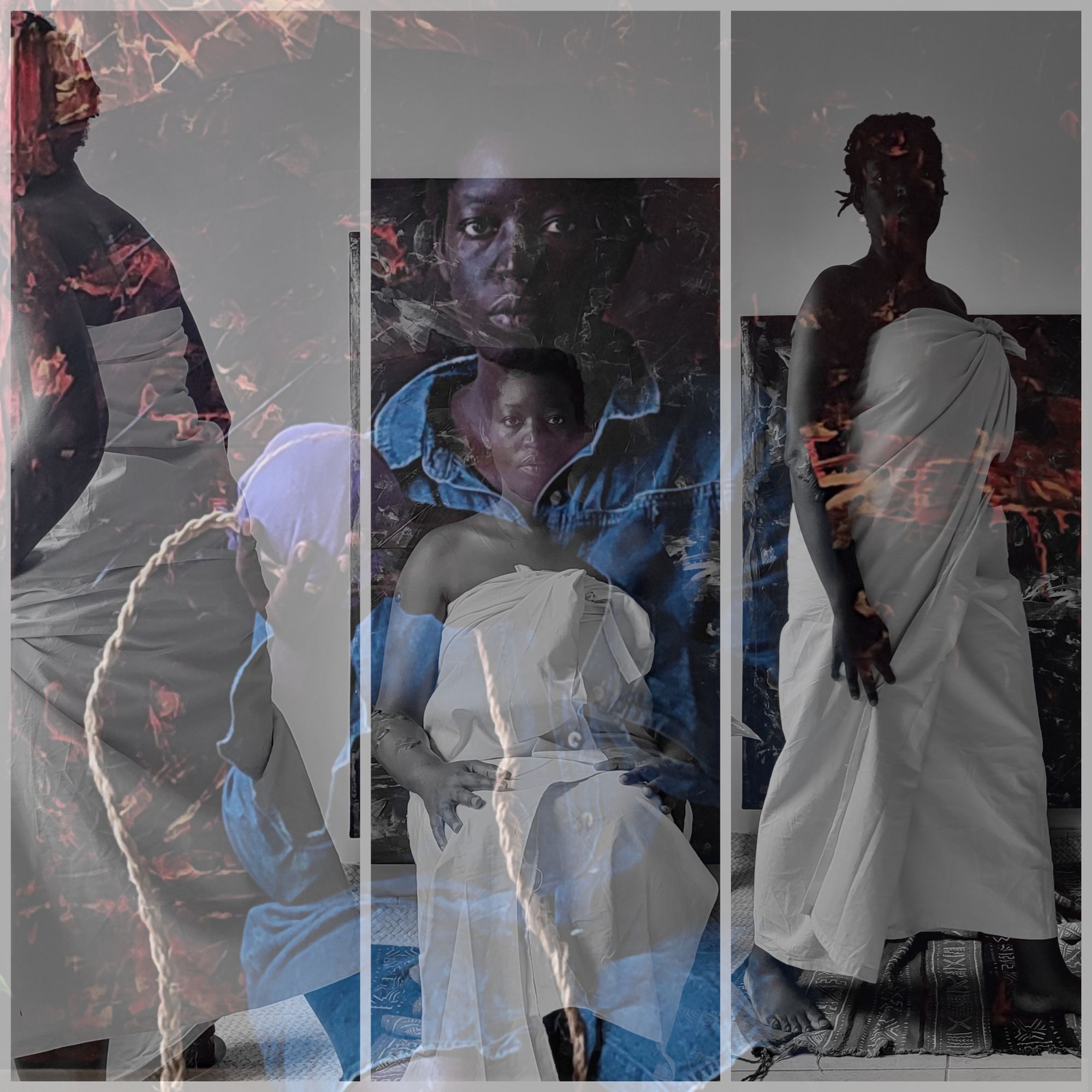 To put it simply: I've had to make sure that I am not making retaliatory art. Upon agreeing to ride the metaphoric train, I needed to make sure that I serve the small community of artists across Africa, Europe, and Asia as a collaborator and not a charity case. The residency team was kind enough to rope us into preliminary sharing activities before tasking us with 'deep dives' to figure out what we could all muster while experiencing varying degrees of autonomy and freedom. The E.A.S.T. Residency is now in its fourth instalment. It was founded by Georgina Hepp in 2017 following a train ride in Tanzania with fellow artists. The residency is designed to promote a cabin-hopping style of cross-pollinating, interdisciplinary collaboration. A dance inspires a script, a breathing exercise becomes instrumentation, a poem turns into code for a digital programmatic sequence.
Calling on artists who are multidisciplinary, cross-media practitioners (even if some downplay their multitexturalism as dabbling), this residency set high goals with minimal expectations. The only goal we are given is to collaborate honestly following randomized exercises that we all experienced over a Zoom interface. Non-actors won't know this, but the toughest thing to do on command, on stage or anywhere else, is to "walk naturally". The expectation that I could create organic art while battling WhatsApp anxieties, Zoom glitches and general existential doom was a challenge not even my Capricorn spirit wanted to squash. Fortunately, the thirteen of us continually found ways to unhinge and latch together across the temporal (Diya always in the future in India) and geographic divides.
Unlike any other disciplinary application of group work, nowhere can it tap-dance on every God-given nerve the way it does in artistic collaboration. There it is packed with ego trips, unwarranted delays, and deluxe inconveniences. However, this residency made me rethink collaborative work. I met artists as hungry, inspired, frustrated and flexible as I was. I found myself surrounded by people who completely understood the need to honour the gifts of storytelling, regardless of the medium that arose. In a forgotten, yet fundamental way, a synchronicity evolved among us, and we shed our skins and crafted tapestries with what remained. Feeling constantly overriding 'making sense'.
On one day, while wandering through the Broadhurst neighbourhood at the command of my collaborator perched in a café in a remote village in Spain, I was struck by the ways we artists consistently put ourselves in some form of danger – physical or psychological – in service of our work. We were playing 'the journey game', a signature of the residency where we actualize trust and discovery. Using nothing but my live location on WhatsApp, she tells me to walk a few steps to my left, ask a stranger their favourite colour and find corresponding objects; search my surroundings for words and dive into my senses.
For two years, halfway through the last decade, I had hosted Botswana's first Queer-centric club night in a bar in that neighbourhood. I had also been mugged in that neighbourhood – which resulted in me not being able to vote in that year's elections. Walking about with a smart phone on display (one of the few perks of movement restrictions is less human traffic), my visceral reaction was to be on guard, but the technical command was to remain tender and creative. Unhinge. Unhinge.
I sat outside a church and wrote about the yard, the trees, and the sanctuary it represents. I leaned against a wall, watching the night guard at the clinic do double duty moving patient robes off the line. I mused on how it might have been were any of my grandparents still alive during this pandemic – would it incite a radical shift in them? This day was just one, but through five weeks of Thursdays, Saturdays and Sundays, we have built spaces for us to trust one another in the places we may not call home, but give us shelter.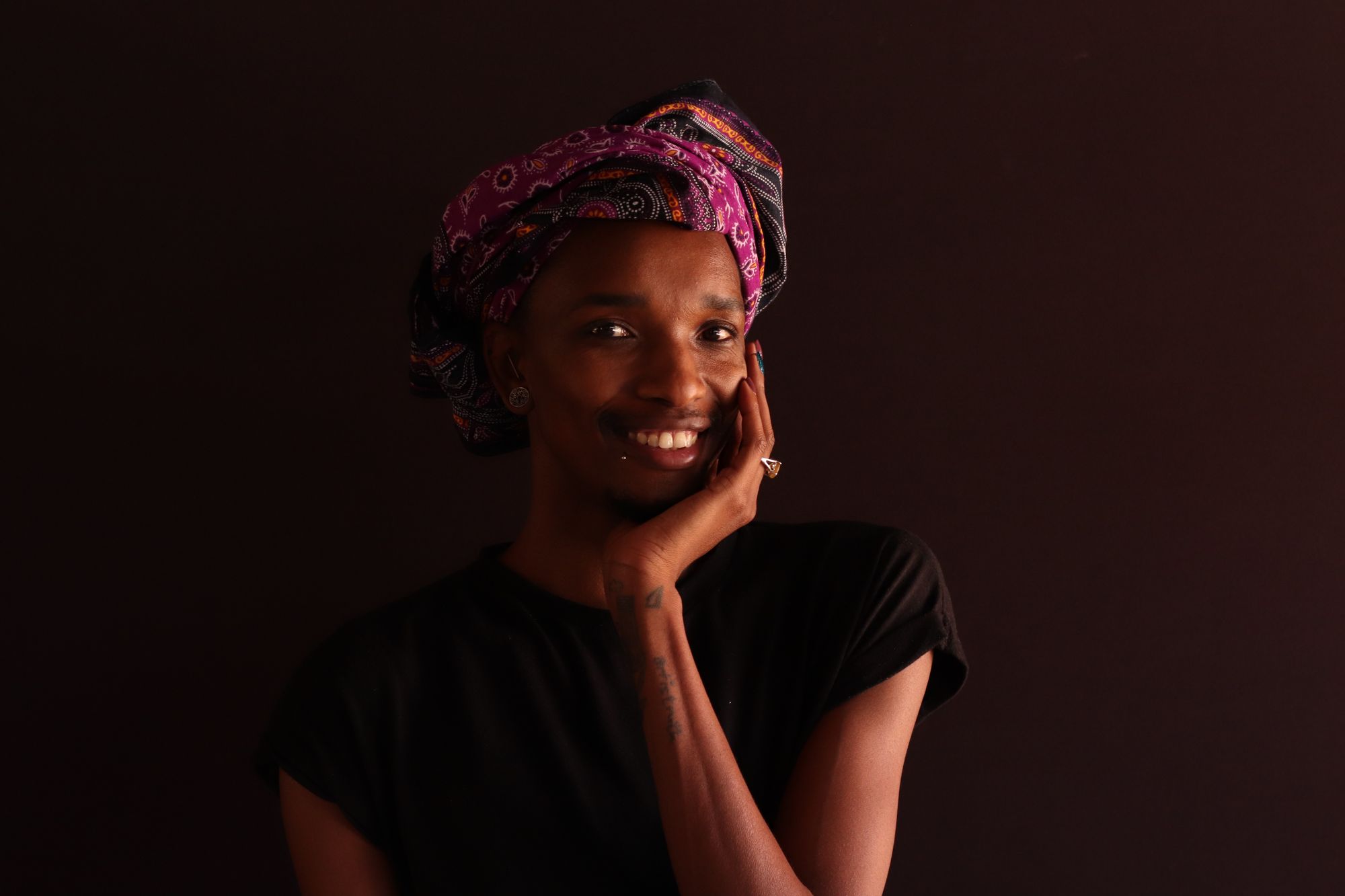 I have unhinged and found news way to mourn that which I have lost materially, emotionally, and psychologically. Yet, with all that so many of us have lost, the things I have found continue to hold my attention like that serpent in the jar. With my final presentation, "Making Lemonade", I challenge audiences to not be so quick to look on the bright side, but realize that there is indeed magic in being lost, unhinging, a bag of breaking bones, because then you have the chance to create. Change is a constant, as is creation.
Join the newsletter to receive the latest updates in your inbox.