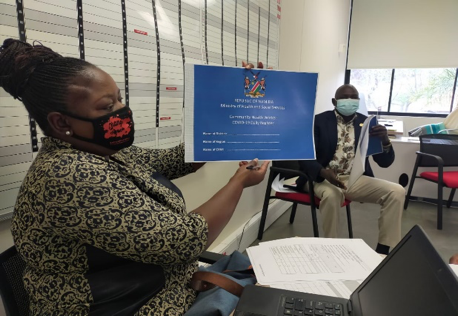 Born to Save Lives
As an epidemiologist with the Africa CDC, Dr Herilinda Temba is on the front lines of the continent's efforts to fight the COVID-19 pandemic. In celebration of Women's History Month, Elise Labott profiled Dr Temba's incredible contribution to the African continent.
In her work she applies  all of the lessons from several medical fields she worked in during her career – from emergency medicine and preparedness to occupational health to preventing and treating epidemics, like AIDS and Ebola.
Growing up in Dar Es Salaam, Tanzania, she dreamed of being a doctor, like her father. While dad was away working, her mother raised her and her six siblings and taught them the importance of raising a family.
"My father was outside the home, but at least my mom was there to make sure that we grow up and achieve whatever we wanted to achieve in our life."
She isn't the only medical doctor in the family. Her older brother and youngest sister are also physicians.
"I think we got that from our dad," she says lovingly.  She says she got a lot of encouragement from both of her parents.
"Even though my dad already understood the process to become a doctor, my mom said, 'if your dad was able to do that, why not you?' She said 'as a female, as woman, you have to achieve this and prove to the world that this can be done regardless of your gender.' So I thank both my parents for really encouraging me to take this course."
She knows she is lucky to be a doctor – as many women in Africa haven't had the same opportunities she has had.
"Personally, I'm very proud of that, that I was able to really break the bias because I know there aren't many young girls who get this opportunity. So for me it was a mixture of blessing, hard work and all the support that I got from the family members and society in general."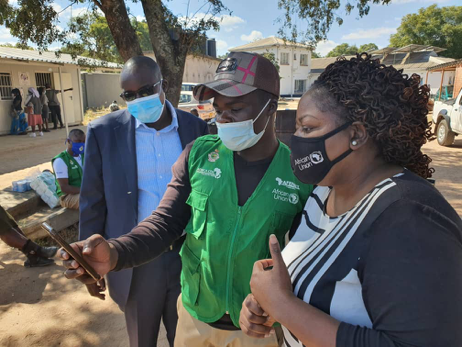 Each of her jobs taught her different and important skills. Working in the intensive care unit in Tanzania taught her about the importance of thinking quickly and making decisions on the spot. "Emergency medicine, as the name entails, everything needs to be done right there very quickly in order for you to be able to save a life," she says.  "In an emergency situation, you don't have the time for you to start really taking your time to decide what you need to do."
She also realized she needed to be ready to learn  – because fast decisions sometimes lead to mistakes.
"So instead of you just sitting down traumatized by the incident that has happened, you need to learn from it, improve in whatever that you are doing. The working environment in the ICU was challenging, but at the same time it was kind of a learning process for me that you really need to be quick in making decisions and acting right there."
She says even though was able to meet different kinds of people with different health problems on the occupational health side and had more time to investigate their illnesses, she prefers the fast past of emergency medicine she practiced in the intensive care unit
"I like to take challenges and I think emergency medicine was more fun for me," she says.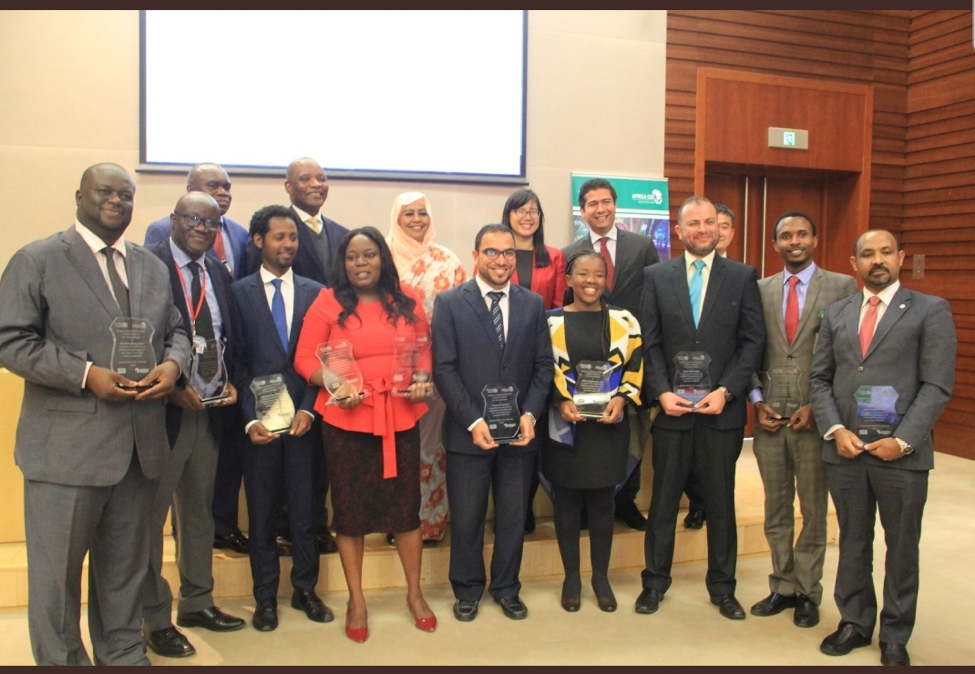 Coordinating HIV and AIDS services in rural communities in Morocco and Tanzania were also rewarding experiences that introduced her to the importance of community health services.
"Sometimes a client who has to go and fetch some medicine couldn't even afford the fare for transportation. And you can see other community members supporting that person to go to the health facility to get their medication. That was really touching for me," she says.
She also saw how governments can build a grassroots health system so that communities can help themselves.
In the hospital, Dr. Temba was dealing with individual medical emergencies. But when she joined the epidemiology unit, she was suddenly dealing with a group of people with the same illnesses. But her skills from the ICU came in handy.
"At the time in Dar es Salaam, we used to have outbreaks so often. So that was the time then when I had to apply the emergence management skills that I obtained from the ICU and apply to the setting in Dar es Salaam. It was a bit different, but when it came to the issue of acting first, I was able to apply those skills to the epidemic situation."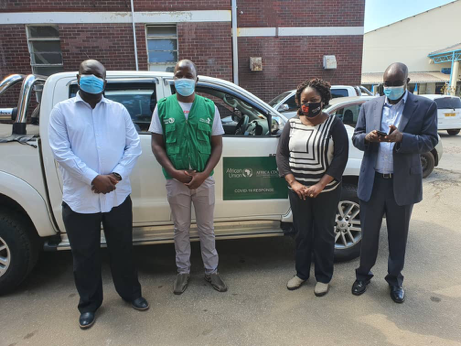 In 2016, Dr. Temba joined the  CDC fellowship program – which she found  welcome change from working at the national level that was another learning experience,
"When I joined the fellowship,  slowly my mindset started to change because now you have to work with and support many countries internationally, not only focusing on a single country," she says. "We also learned a lot about  the different public health aspects that kind of built our capacity in the public health field. So it was really important that we underwent that fellowship and it was really productive to our team. And that is something that I hope they continue for the junior public health experts."
While the last few years of the  COVID pandemic was very difficult, Dr. Temba says African health systems were tested by the pandemic and proved resilient.
"We were able to really see that the foundation that we have already laid in a health system, it works somehow."
The lack of vaccines in the beginning of the pandemic was a challenge, but she says that when vaccines did become available, even in small amounts, they were taken to the communities that were most in need.
Dr. Temba says that Africa was better prepared for COVID than it was for the Ebola epidemic in West Africa in 2014.
" I can say that we are much, much better, and that is why the continent was able to really fight pandemic in the way that it did."
She credits the Africa CDC for coordinating a strong and effective response.
"We could see how the Africa CDC took the leadership to coordinate the countries, to support the countries, in order for the countries to respond better to the pandemic," she says. "I'm very proud of the Africa CDC workforce  -  not only the leadership, but the middle and the lower level staff."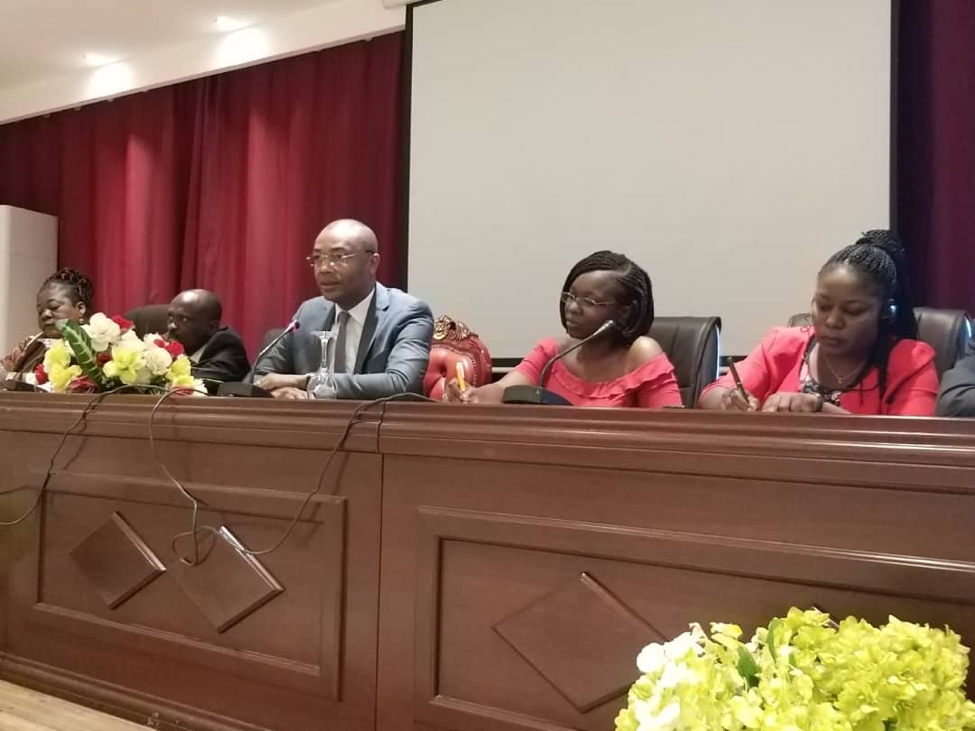 Dr Temba said the work done at the community level was also important in combating the pandemic and convincing citizens to take COVID seriously.
"If the communities are not sensitized, then the community will not take the vaccines. The Africa CDC went an extra mile to engage the community health workforce to really go to the communities where they live and sensitize their people to  take these vaccines. Even though we haven't achieved our target,  I think we are heading in the right direction." She says that community health systems are not as strong in some countries as they are  in others. The ones that had good community health systems in place, she said, made it easier to reach the citizens.
She said COVID was a wake up call that Africa needs to spend more toward health financing.
"The COVID pandemic has taught us a lesson that we need to invest in our systems, especially the health system. Because, for sure,  COVID 19 will not be the last pandemic, she says. "It's  better we learn some lessons from how we responded to this current pandemic in order for us to be able to really prepare and respond to the future pandemic. And that can start by really investing into our own systems, including financing."
She said the lessons learned from the pandemic, such as the need to develop vaccines quickly, coordination among countries on the continent and community engagement will help the continent strengthen and improve as they prepare for the next pandemic.
As a young girl who grew up in a rural area, Dr Temba  says it's important to encourage and support young girls in rural areas who don't have the same opportunities as girls in urban settings.
"Maybe  they don't have access to the information that some of us have. I think all of us,not only the governments, not only the professionals, all of us, including you men, will all play this role by encouraging and supporting the young girls in order for them to achieve their dreams," she says. "If the men can do whatever they are doing, I believe even the women, we can do the same thing regardless."
The Africa Centre for Disease Control and Prevention is celebrating its fifth anniversary. Africa CDC is a specialized technical institution of the African Union established to support public health initiatives of Member States and strengthen the capacity of their public health institutions to detect, prevent, control and respond quickly and effectively to disease threats.
Elise Labott is a professor at American University School of International Service and the CEO/Founder of Zivvy Media.
Join the newsletter to receive the latest updates in your inbox.