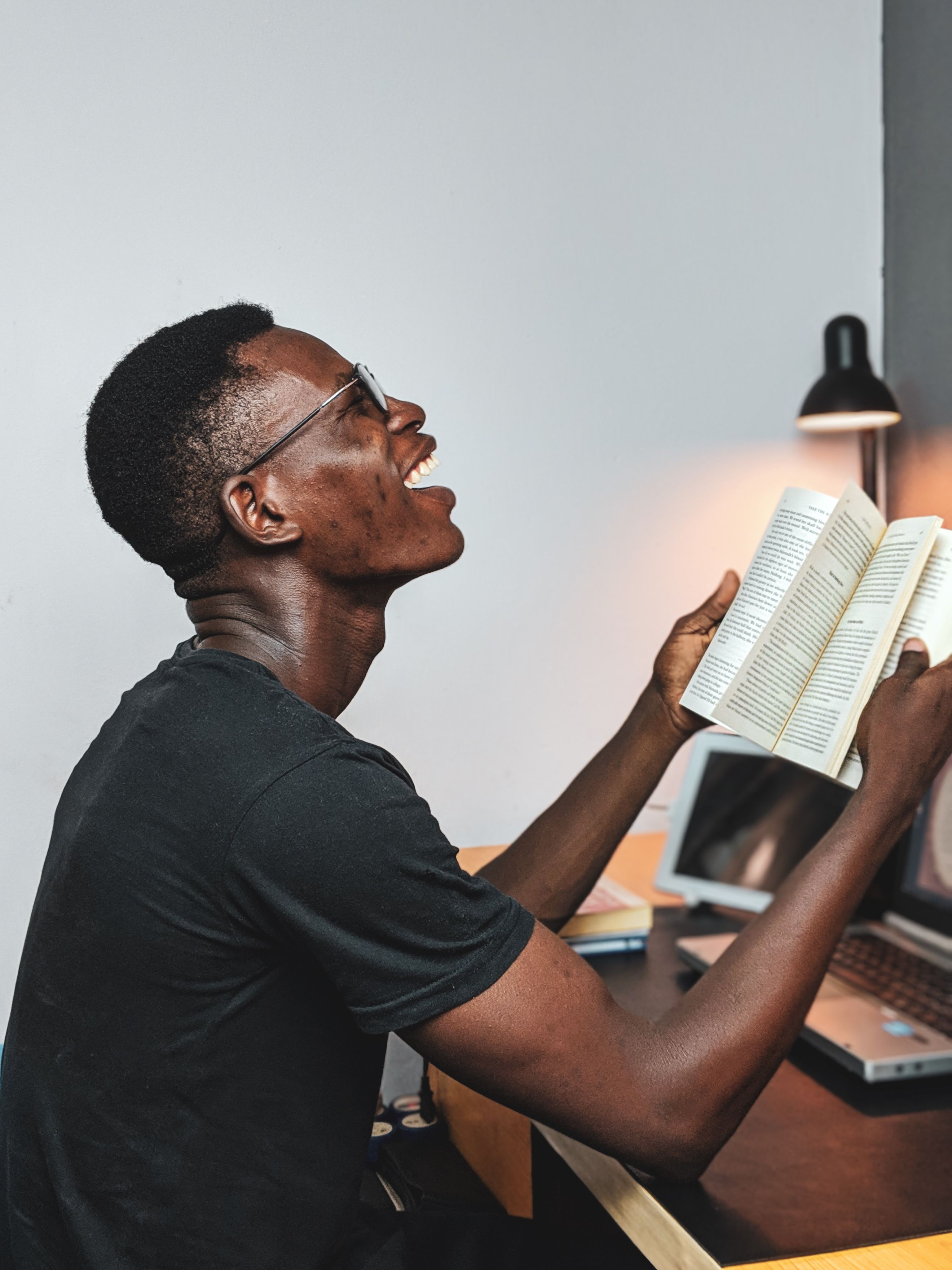 Submission Guidelines for covidHQAfrica.com "Your Voices"
The pandemic brought all kinds of drama, trials, tribulations and triumphs. You have the stories, then let's share them with the world. Submit your story here.
Guidelines for Community Voices Submissions
Stories:
We are looking for personal, non-fiction stories and observations about life during the pandemic that touch on one or more of the following areas:
Community Support: How families, neighbours, work colleagues and religious or community-based organizations in your area have been impacted by COVID-19.
Medical Support: Have you had COVID-19? Let us know your story. How did you find out? What was your experience with testing? Treatment? Was your hospital stay long or short? How was the recovery process? Did you befriend fellow patients or medical practitioners in the course of your treatment? Medical practitioners, how are you coping during this pandemic?
Preventive Measures: Tell us how schools, work places, places of worship, public spaces in your area are successfully implementing social distancing and other COVID-19 precautions.
Life in the Time of COVID-19: Let us know how the pandemic has changed your life and routine. How has it affected you physically, psychologically, or philosophically, professionally? How has it affected your family and friends?
We like stories that are personal, insightful, quirky, and highlight resilience, innovation or inspiration.
We enjoy stories that introduce us to interesting personalities in your corner of the world and personalize challenges and solutions.
We are partial to stories about women and girls, spotlighting challenges, solutions, innovation, and resilience.
Submission Process:
You will submit all stories via Typeform.com.
If you have not heard back within 1 week, consider your submission unsuccessful.
We pay 100 USD per story.
You will receive payment on a feasible payment platform within two weeks of publication.
Technical:
We are looking for stories that run between 500 and 800 words.
Each story must be accompanied by one image.
Each story should include a profile image of yourself.
Use your real name for the byline, and include date and location of writing.
We are accepting a maximum of two submissions per person.
Best practices
We are looking for thoughtful, well written stories that flow and add value to readers.
Submit only finished work.
Stories need to have a character that shows growth, demonstrates transformation or reinforces positive messages.
Stories need to be insightful, motivational or provide advice to readers.
Stories should have a clear and relevant headline.
Ensure submitted images are relevant and appropriate to your story.
Please check your spelling for typos or errors.
We are accepting written stories only in English for now.
Unacceptable Submissions
Please note that the following types of stories and content will NOT be admissible:
Stories that are untrue, have been plagiarized, or manipulate facts (Please note that at this time we are not looking for fictional narratives. Please ensure your sources are properly cited/recognized.)
Stories that contain personal and identifying data about any person other than you, unless you have obtained such person's explicit consent to share their personal data with Mastercard Foundation for the purposes of this initiative. You will need to share proof of this consent.
Content that infringes intellectual property rights, privacy rights, confidentiality rights, or other rights of any third party.
Stories that disparage, threaten, defame, discriminate against or attack any individual, or ethnic, racial, social, sexual, religious or minority group, or attack any gender, for any reason. We will not accept stories that promote intolerance and prejudice against individuals or groups.
Stories that disempower others or contain hate speech.
Stories that target, shame, intimidate or harass others.
Stories that use profane, insulting or abusive language.
Stories that spread misinformation.
Stories that advertise a product or a business. Please note that press releases are inadmissible.
Stories that promote a political agenda.
Stories that contain nudity or other indecent, pornographic, obscene, or otherwise objectionable content.
Content that is violent or offensive.
Stories that promote or condone any illegal, inappropriate, or risky activity or behaviour.
How will the content be used?
By submitting content (i.e. stories and images) to this initiative, you grant Mastercard Foundation the right to use, reproduce, distribute and publish the content (either in part or in their entirety) on covidHQafrica.com and through Mastercard Foundation's website, social media accounts and other digital channels or media.
You will receive full writing credit for your article and image.
Your story will not be used for financial profit.
Your Information:
By submitting your personal data to Mastercard Foundation (e.g. name, contact information, profile image, personal story, information concerning health, etc.), you agree to your personal data being collected, used, stored and disclosed by Mastercard Foundation, for the purposes of:
reviewing and evaluating your submission;
contacting you about your submission;
(if selected) publishing your content to help raise public awareness about COVID-19 experiences and life during the pandemic in Africa; and
(if selected) processing payment to you.
You also agree to your personal data being disclosed to a third party consultant that we have contracted to support us with reviewing and evaluating submissions and processing payments.
We will comply with our Privacy Policy (https://mastercardfdn.org/privacy/) in respect of any personal data that you submit to us or that we obtain from you.