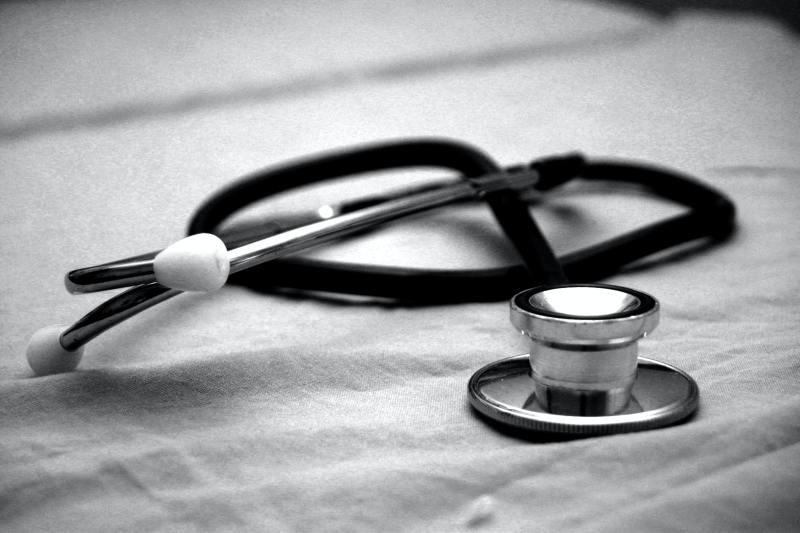 Rwandan Women Innovate
In Rwanda, women are leading the charge in innovation and access to healthcare services.
In Rwanda, the strain and stretch of the pandemic on the workforce has been immense. For several businesses, the challenges that arose in the wake of the global novel coronavirus impacted what work looked like, how businesses were run, and drastically affected the incomes and supply chain of several businesses, especially those that are led by women and youth.  Statistics from the International Labor Organization (ILO) estimated that globally, as of September 2020, a staggering US$35 trillion was lost in labor income.
Yet, as disruptive as this pandemic was for many micro-, small-, and medium enterprises owned and run by women, several survived and thrived through it all in Rwanda. The country opened more than 80 percent of its operations across all sectors of the economy, placing it as one of the most resilient on the continent and globe.
The reopening for business across different sectors can be attributed to how the health sector in the country remained vigilant and assertive when it came to handling Covid19 cases. To prevent overwhelming the hospitals and healthcare workers, digital healthcare became popular.
Shivon Byamukama, the Managing Director of Babyl –a digital health company that has provided healthcare access to over 2.3 million Rwandans using their App, said they experienced a 155 percent increment in the number of people who consulted with them from the confines of their homes. Babyl Rwanda remotely manages over 3,000 daily consultations with their team of 30 permanent staff who partner with 100 doctors, 137 nurses and 200 agents.
"A digital health application like ours, allows for the critically ill to see doctors in hospitals while catering to minor illnesses remotely," Byamukama said, adding that, "…we have been tech-ready to face the challenges that came at the onset of the pandemic. We believe that accessibility to healthcare should be affordable for even the hardest to reach places in Africa."
A lawyer by profession, Byamukama has led several initiatives and always had a heart to advocate for the vulnerable in Rwanda. She said she is most inspired by the vision that every person, irrespective of where they live, can have access to affordable health care. This is in addition to being part of the solution to one of the world's biggest problems —affordable access to health. She believes that the impact of e-health has not fully been realized.
"Imagine having a service where you can stay within the confines of your home, access healthcare, in hard-to-reach markets, for minor illnesses, without overwhelming the already strained hospitals.
"We are living in an era where a new wave of doing healthcare has emerged and we have in our hands the tools to solve a need that is critical and relevant in Rwanda and the continent. Our experience shows that people are resilient and will quickly adapt and adopt during extreme seasons. It is in moments like this that innovation comes to life and thrives," said Byamukama.
In Rwanda, 10 percent of the population has smartphones, but 70 percent have phones, yet the doctor to patient ratio stands at 1 to 10,000. This common scenario across many developing economies presents both calamitous challenges when coupled with limited infrastructure and also offers enormous opportunities when healthcare is viewed through the lens of technology.
While the pandemic revealed how systems and processes in healthcare have failed, telemedicine and digital healthcare provided by companies such as Babyl, have innovated to provide solutions in a time of the world's biggest health crisis.
Literacy in a 'Big Survival Year'
The push by the Government of Rwanda for a digitized economy, increased the phenomena of digital trade, and the publishing industry was not left behind.
Dominique Alonga, the founder and Chief Executive Officer of Imagine We, a publishing company that works and partners with African authors, said the pandemic was a great time of reflection. She released Tracing the Cracks, that she dubbed 'a pandemic book' that tells the story of the resilience of Rwandans. Since its release in May this year, over 500 e-books have been sold.
"I was forced to take several steps back and reimagine what publishing would look like. As a leader and woman, I had to learn to become more aggressive, assertive in business and set my foot down because 2020 was a big survival year," said Alonga.
Women in most African settings are culturally and socially attuned to be accepting, compromising and agreeable when it comes to making decisions—these can be negative characteristics when running a business. Alonga said she had enough of this, and it was time to discard this perception as a woman and business owner.
"I had bills to pay, I needed payments to be made by clients, I had to set prices for sales and had to find balance between leading rationally and emotionally in the midst of a rapidly changing world," said Alonga.
Having been raised by a mother who grew up as a refugee, Alonga said that, like several Rwandans, she has lived within a culture that trains you to constantly anticipate terrible things.
"Preparation for the worst-case scenario is not something new among Rwandans. I think this is one of the factors that has allowed us to recover faster than many during this pandemic," she said.
For Alonga, keeping Imagine We afloat meant tapping into her emergency fund when sales in the publishing world began plummeting.
"Before the pandemic, we had begun building our App and were dancing with the idea of going online and doing online deliveries, but it wasn't necessary at the time. With the pandemic, it became necessary. We had to make the jump and launch our app with our savings and kept building it as we moved forward since everything we depended on as a business was closed," said Alonga.
The Imagine We App has over 600 users and subscribers since they launched in May 2020. Going digital had several advantages. They were able to cut back on shipping and publishing costs, they published more e-books, they increased access and reachability to over nine countries, and have launched over 70 books since they went digital.
"The revenue is not as much with e-books due to the season we are in, but we have a wider audience and have become distributors for independent African authors," said Alonga.
For several women, the changes this year have been dramatic, yet they have used technology to navigate their way through these challenges with the spirit of resilience, determination and teamwork. For it is in the face of crises that innovations are developed to accomplish what has never been imagined possible.
Share This Story
Join the newsletter to receive the latest updates in your inbox.