Nollywood's Big Gamble
We have gotten so used to our audiences coming to us. To remain competitive, we need to go out there and chase the people who watch our content.
We have gotten so used to our audiences coming to us. To remain competitive, we need to go out there and chase the people who watch our content.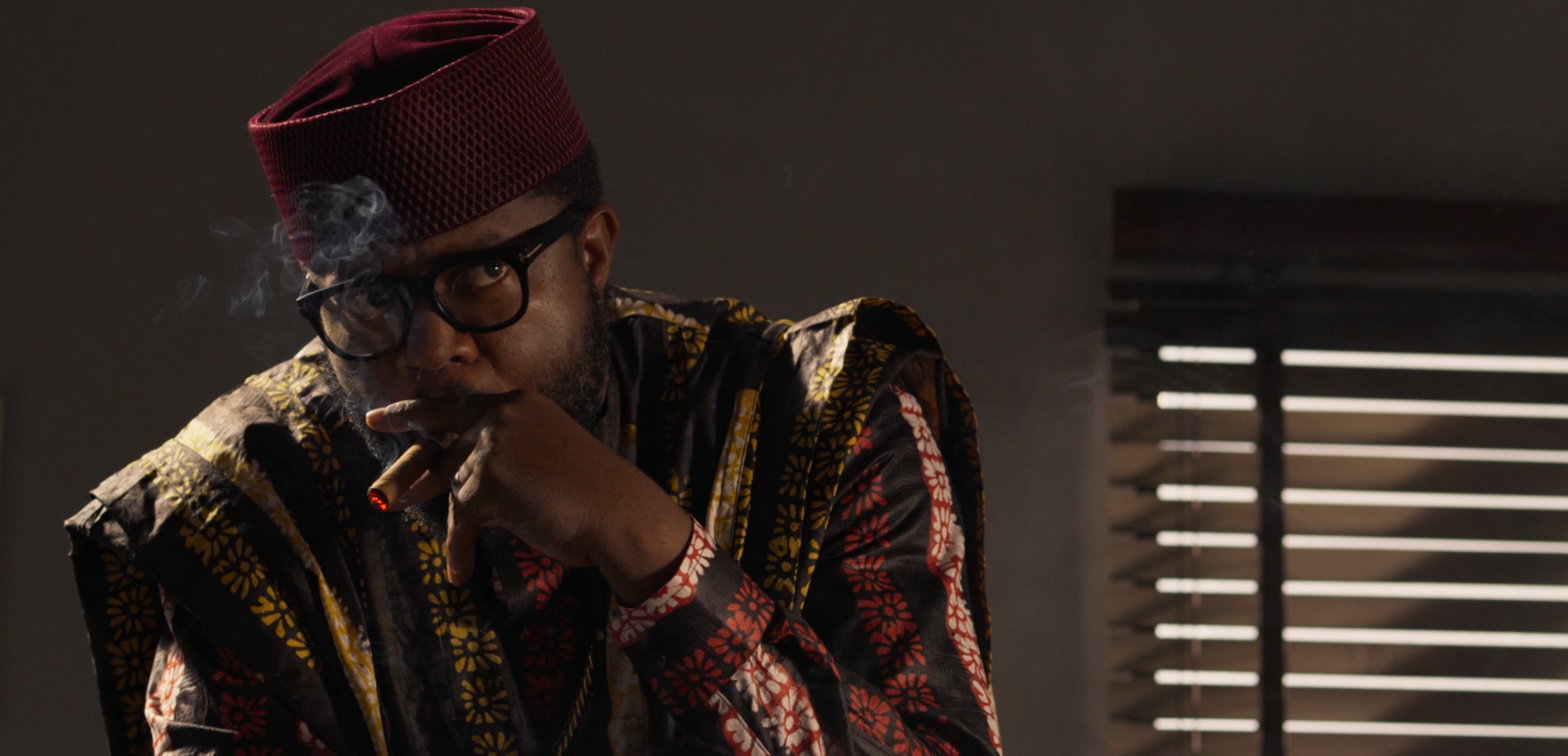 Scheduled for wide release on 19, March 2021, La Femme Anjola stars Rita Dominic, one of the biggest and most bankable stars in Nollywood, Nigeria's hugely prolific film industry. It is one of the most anticipated Nollywood films in recent times and has been at least five years in the making.
Directed by Mildred Okwo, award-winning director of popular titles like The Meeting and Surul'ere, La Femme Anjola is a sexy neo-noir that takes inspiration from similarly styled Hollywood films that were popular in the '40s and '50s. These films were usually cast with hardboiled characters navigating shifting loyalties. Okwo successfully transplants that dark, seductive world to modern day Lagos with visual updates that accommodate a strongly local flavor including the fashion and music.
In a move that is going to be a unique test case for the film industry, The Audrey Silva Company- the production outfit cofounded by Okwo and star actress Rita Dominic - is rolling out a worldwide distribution plan for La Femme Anjola that combines theatrical and video on demand platforms.
Reason? The coronavirus pandemic.
"I don't know if it has been tried before in Nollywood - certainly not on the scale that we are attempting - but the entire industry is going through upheavals brought on by the pandemic and we must be ready to go where our audience is." Okwo says.
This upheaval isn't limited to Nollywood. Warner Bros. Pictures Group, one of Hollywood's biggest conglomerates sent ripples around the world when it announced that it would release its entire 2021 film slate via a unique distribution model that combines a theatrical release worldwide with an exclusive one-month access period on the HBO Max streaming platform in the United States. "The global film industry is in flux and we have had to adapt to stay relevant." Dominic, an award-winning veteran of over twenty years stresses.
The first confirmed case of the coronavirus in Nigeria was announced on 27 February 2020, when an Italian citizen in Lagos tested positive for the virus. Roughly a month later, the country was on lockdown with international flights suspended and social gatherings prohibited. It wasn't until mid-September that cinemas were given the go ahead to resume operations.
The film industry is still struggling to come to terms with this months-long hiatus, even as streaming platforms like Netflix and Showmax became popular among movie audiences. All at once, theatrical release lost its status as the backbone of the distribution framework. Big name directors and bigger name studios that had planned theatrical releases originally have been quite eager to make the pivot to streaming.
For the La Femme Anjola team, this meant plenty of sessions devoted to rethinking strategy. It would definitely take more than the bare minimum to market an adult themed thriller, even one headlined by one of Nollywood's most famous leading ladies.
Post-production grading work was ongoing in Paris for La Femme Anjola when the lockdown measures kicked in. As it became clear that the restrictions would last a while, Okwo had to adapt to virtual work mode. She recalls the challenging period:
"I didn't have the opportunity to be in the room to do my final mixing. I had to learn how to use Zoom to communicate my creative thoughts which was very difficult. I can tell you now that I am a more patient person!"
After trying unsuccessfully to reach an agreement with the major streaming platforms, Okwo and her team decided to go it independently using the hybrid release method; one that would have Silverbird handle the theatrical distribution locally, in Nigeria and English-speaking West Africa. For the rest of Africa, as well as USA, Canada, UK, and Brazil, places that boast hefty populations of Nigerians in the diaspora, La Femme Anjola will be available on demand on Eventive, a digital platform dedicated to creating a flexible virtual cinema solution.  In other words, Okwo would distribute straight to the film's local market, while the international market will be able to access the film on Eventide.
A big attraction for Okwo and her team was Eventive's idea of creating the impression of a film community to accommodate discussions and create online buzz. "They have a good grasp on the piracy side of things so we are quite comfortable with them." Dominic adds.
Both ladies are optimistic that this gamble will yield positive results. Dominic is certainly banking on her considerable fanbase. She says, "Production-wise we have moved the needle ever so slightly and we hope that the work we have put in is rewarded." Okwo is hoping on a more structural effect, "We have gotten so used to our audiences coming to us. To remain competitive, we need to go out there and chase the people who watch our content."
Join the newsletter to receive the latest updates in your inbox.