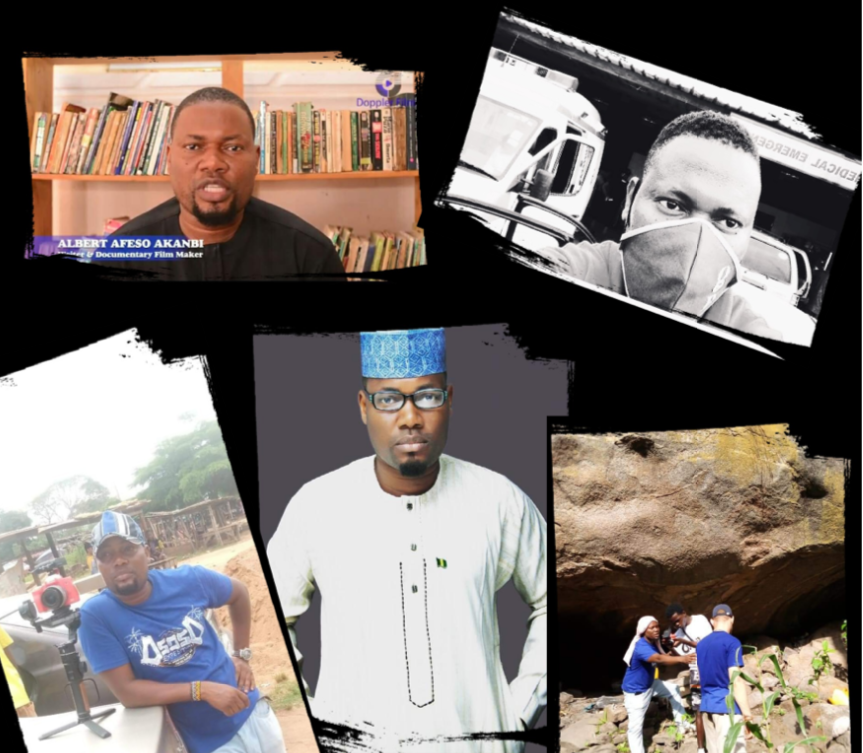 No Going Back
Funmi Adebayo writes about Albert Afeso Akanbi, a documentary film-maker who found his love for family, life and work during the pandemic.
"COVID revolutionized the way I think and work. It wasn't an incident that happened on a particular day, but over time during the lockdown." - Albert
The COVID-19 pandemic sure took the world by surprise. The outbreak, lockdown, precautionary measures, social distancing, facial masks, new travel policies, WFH among other COVID-19 imposed changes came with pleasant to not-funny consequences.

Life before COVID-19 for Albert Afeso Akanbi was fast and super busy. For the author of five paperbacks, two ebooks, and many short stories including WordMaster Writer's Challenge 2015 winner, That Sunday Afternoon; contributor to two international anthologies, ardent writer of countless articles in national dailies, social activist, and above all, a documentary film maker and founder of Doppler Films, life couldn't be more exciting.

Notable among his works are his book, The Memoirs of a White Witch, and 'To "Take Dominion" Not a License to Kill', his much talked about documentary, both released in activism against the torture of 'child - witches' in southeastern Nigeria and other parts of Africa.

Prior to the pandemic, Afeso had travelled thousands of kilometers across Nigerian locations with his entire crew for documentary production.

Few days to the lock down, unsuspecting Afeso had arrived Ife in southwestern Nigeria from his work base at the FCT, for the publication of his sixth book. As usual, he was billed to work with his publisher at Ibadan, about 75km away, and to do some video recordings in both locations.
Then the lockdown happened in March, travel was prohibited across the country for the next six months, and life came to a grinding halt.

Trapped in Ife, miles away from his team and family, Afeso was devastated.
After two months of inactivity, while exploring remote team management tools and other options to keep his projects running, he stumbled on Slack and Trellor. His new discovery helped him connect with his teammates across the country, and his documentary projects were resuscitated.

Suddenly, he no longer needed to visit every location with his entire crew. He could split his team to cover several remote locations simultaneously, thus making his job about 50% easier, while saving him approximately 380 work hours, including roughly 75 travel hours, and an exorbitant 1.8 million Naira during the lockdown.

He did not release any documentary during the lockdown. Nevertheless, post lockdown back to work transition was easy, because his team had covered much ground while working remotely. Moreover, recent productions are effortless because of work done during the lockdown.

"I now have more time to myself, my family and to explore other projects. My work life has never been less tedious. Besides, my productivity level has soared, and I'm enjoying every bit of it.

The greatest lesson remains that there are always alternative ways of doing things, something I never saw before, especially as regards documentary film making. For me, life has been easier since COVID-19, and there's no going back on that."
Join the newsletter to receive the latest updates in your inbox.