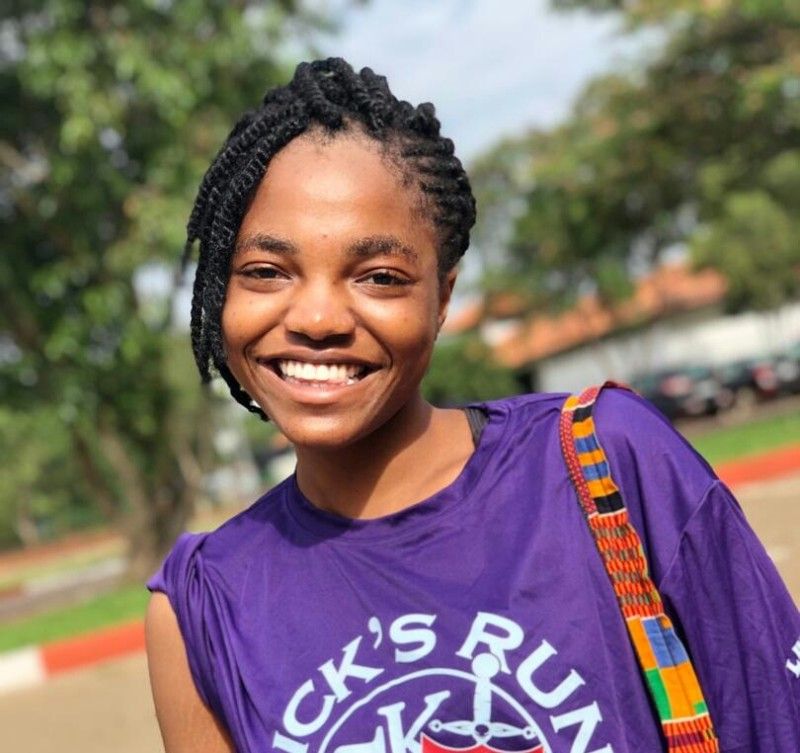 My Caloric Odyssey
Ewura Adwoa Larbi writes about how her health began to take precedence over her appearance during lockdown.
As a weight watcher, a calorie counter and a fad diet freak–or rather, my resolution for 2020 was to count calories and not gain an inch in a bid to silence the body-shaming comments and fit society's limited views on beauty.
Prior to the lockdown brought on by the pandemic, I had signed up to use the school gym, started testing out my protein shake recipes and kept my weight in check. But my fears became a reality when the Ghanaian government shut down public places to slow the spread of the coronavirus. With nowhere to go, I worried about gaining weight to the point it became an obsession.
Frantically, I researched ways to maintain one's weight at home, subscribing to some famous YouTube workout challenges despite the fact that I didn't have the necessary equipment required. I improvised, of course, using a soft carpet as my exercise mat, full water bottles as dumbbells, and my favourite belt as a resistance band. Before long, I saw some progress in the form of defined abs. And while some family members urged me on, others ridiculed my efforts. "It was in the family to be thick," said the naysayers, "Your genes were going to thwart my dreams." Well, I didn't give up. I kept working out, swelling with pride each time I logged a workout session.
As the world battled the virus, I fought to keep my weight down while praying for an end to the lockdown so I could get back to regular life, a proper gym and social gatherings. I wanted to show the world my weight loss. When that finally happened, I kept meeting people who commented on how much weight I had gained from being at home and the fact that I hadn't lost any weight during the lockdown.
Depression soon set in as the validation I wanted proved elusive. Hadn't I done enough, I wondered. Hadn't I denied myself sugar, downloaded calorie counting apps, lost fat and gained muscles, bought water bottles and mason jars for my shakes? Society thought not. So while the world was embroiled with a novel virus, I was once again knee deep in a personal pandemic. Thankfully, it wasn't long before I realised I needed some course-correcting. I returned to journaling and added motivational videos to my healing process. My aha moment occurred after I watched a TEDx Talk in which the speaker elucidated their own struggles with weight.
"Weight loss is not an achievement," said the speaker, "but don't be sad, don't cry with me because these tears were the catalyst for a U-turn. The U-turn unto the road of good health."
I couldn't see her face anymore on my phone as tears blurred my vision. My tears were a result of knowing that I was more than my thighs and that number on the scale, that I was neither the compliments nor snarky comments directed my way. The pandemic proved to be a constructive lesson. Without it, I wouldn't have escaped from the roller coaster of emotions that accompanied my excessive weight-watching habit. I wouldn't have accepted that my health took precedence over my appearance. I wouldn't have taken the U-turn to put an end to my calorie-counting odyssey.
Join the newsletter to receive the latest updates in your inbox.