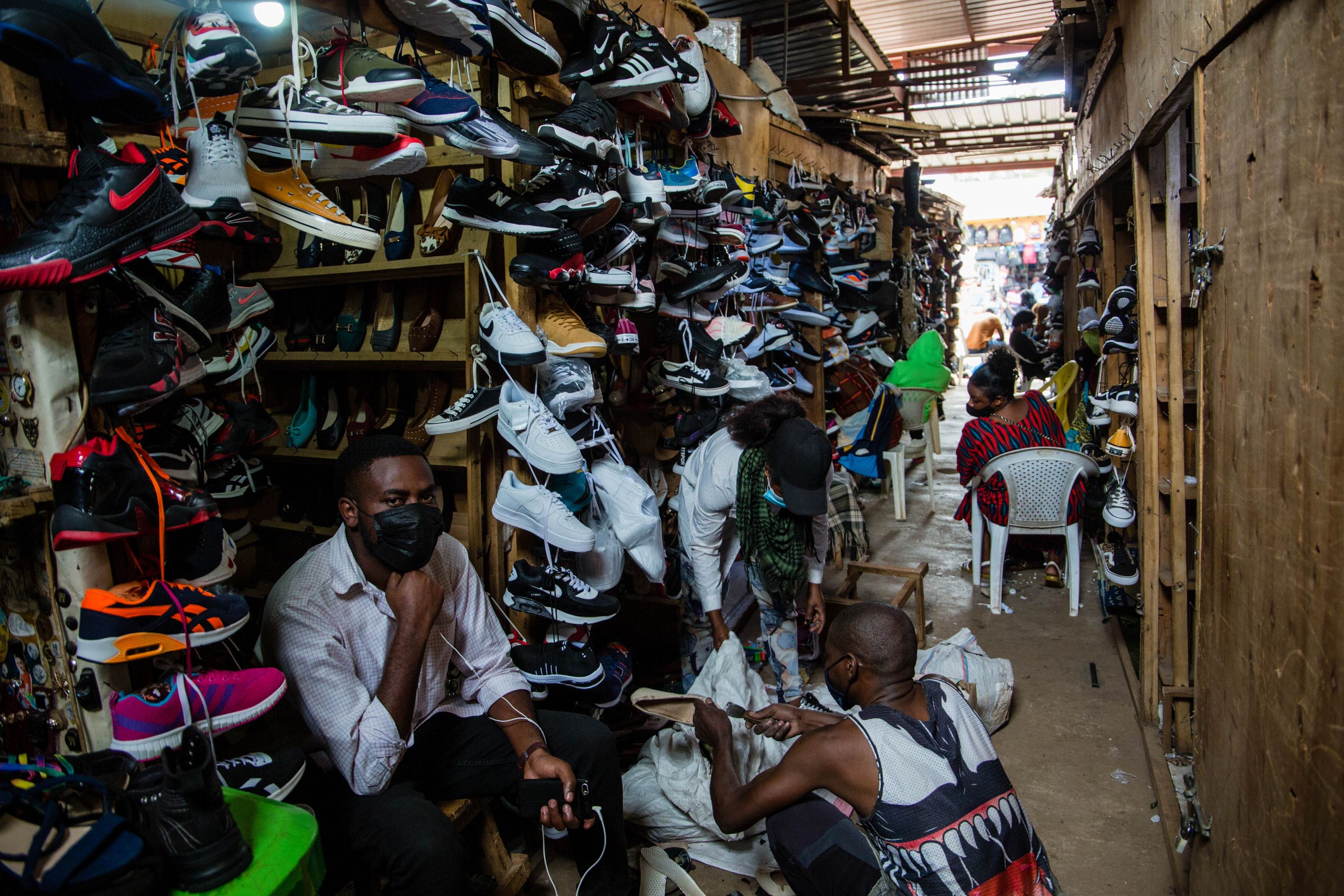 Muddling Through Gikondo Market
To Patrick Nzabonimpa pleasant surprise, Kigali's Gikondo market is vigilant about keeping patrons safe.
I despise coming here when the sun is shining. It hits my skin and compels my sweat to pour out. The place is not far from home, but it doesn't seem so close in the heat. Nevertheless, I am here in need of some goods to keep my life on track.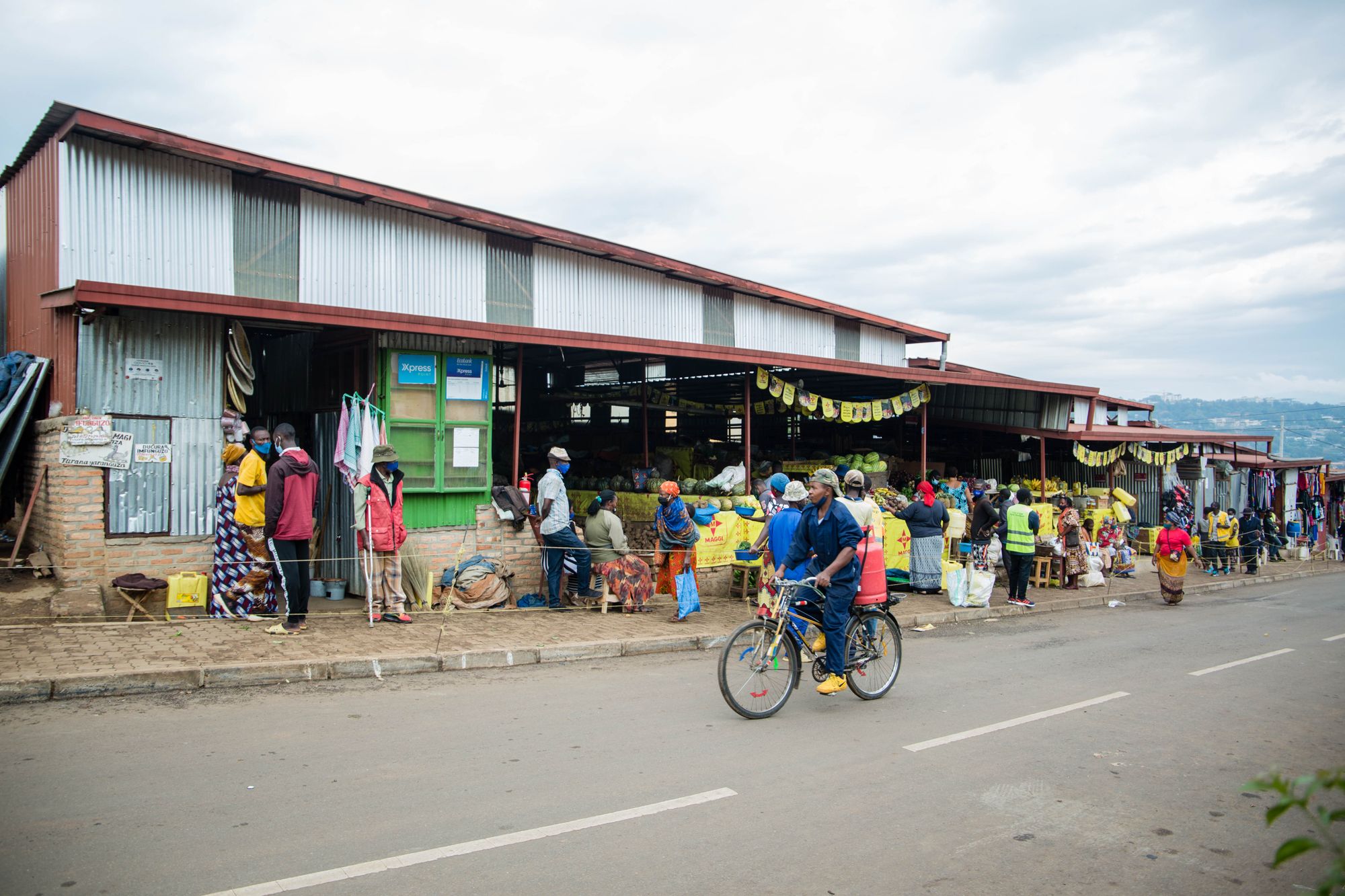 I stand near the entrance of Gikondo market, somewhere in Kigali. I stare at a woman and a man washing their hands opposite each other. It's around eleven in the morning. I raise my face mask to cover my whole nose and step a little backward. I tighten the straps of my yellow backpack and try to pass a young lady — dressed in an orange jacket and a grey hat.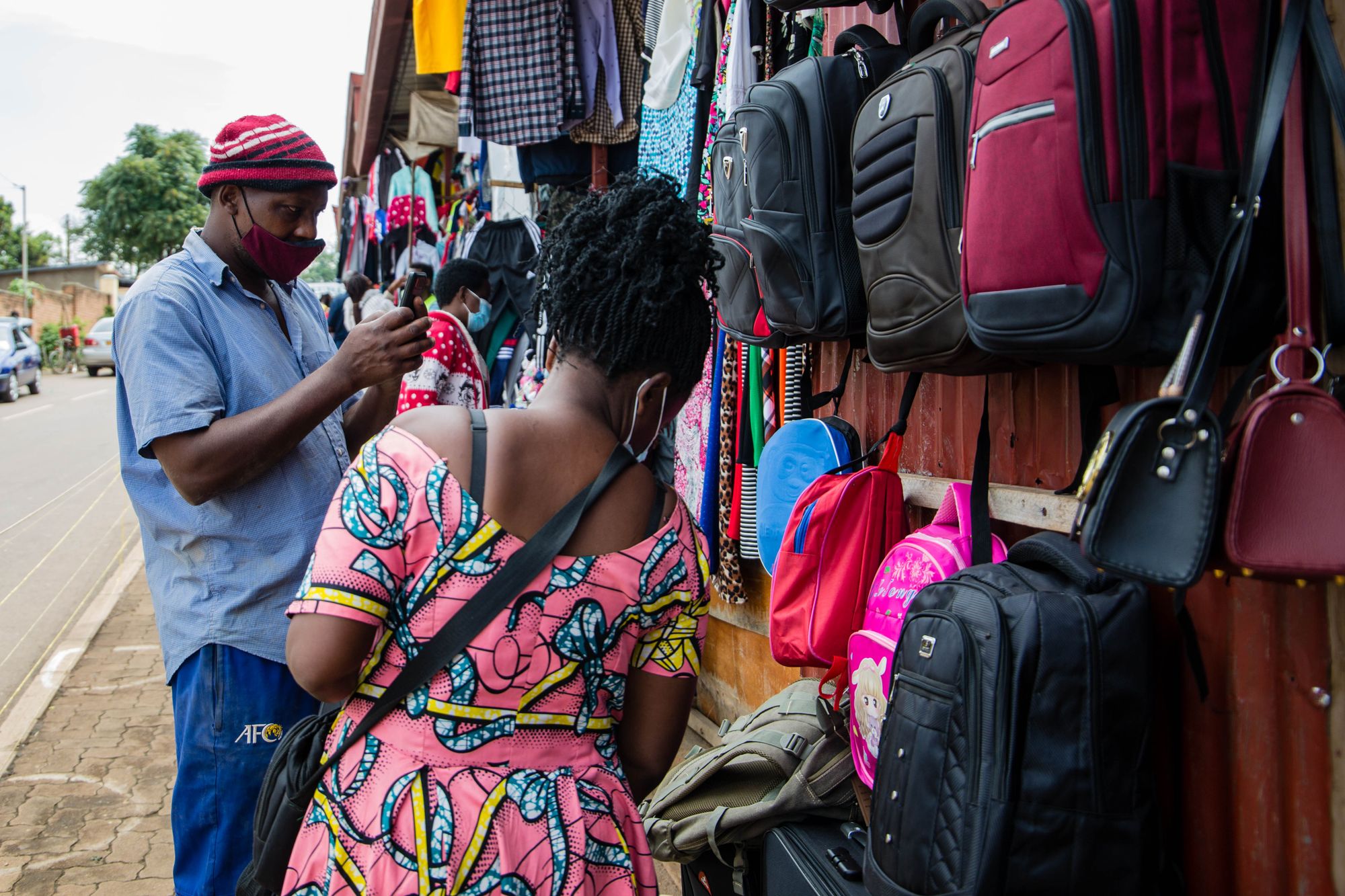 "Hey," she says. "You have to wash your hands first."
"Oh...sorry," I say before sighing. I return to the entrance of the market, near a blue-coloured container with four washing spots with two being parallel to each other.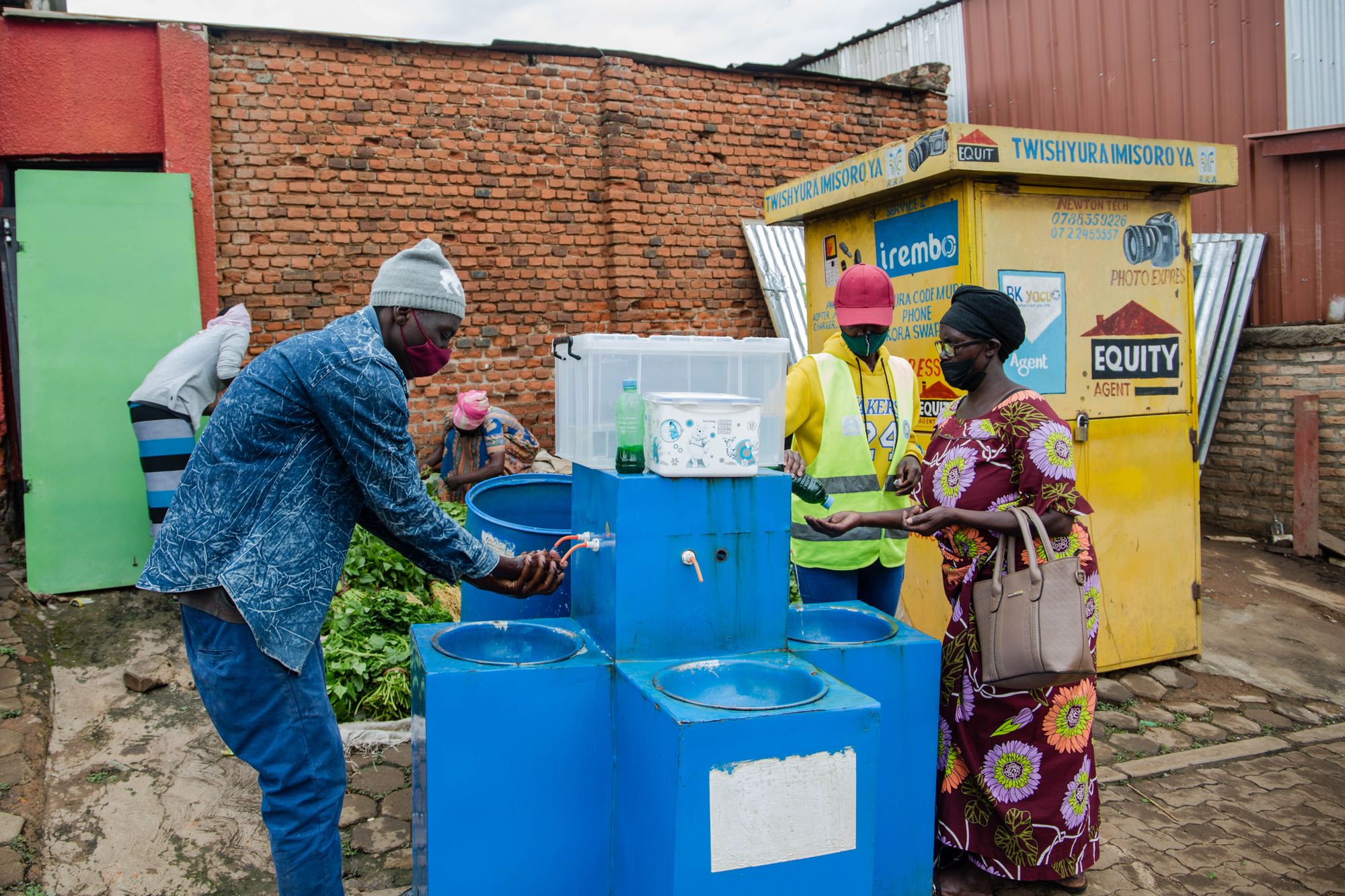 A young-looking man dressed in a green vest points his finger towards a bottle filled with liquid soap. I grab it with my right hand and squeeze some soap at the palm of my left. I place it back, above the container, and rub the soap all over my hands. There is also a container of water. Attached to it are some small pipes that serve as water channels. At its lowermost part, there are two pedals. I press one with my foot until water comes out. I wash my hands under the surveillance of two young people wearing conspicuous vests. I know they are youth volunteers who sacrifice their time to help the public cope with Covid-19 measures. They typically remind people to wash their hands and put on face masks — not only at markets, but also at other public places around Kigali and in the countryside.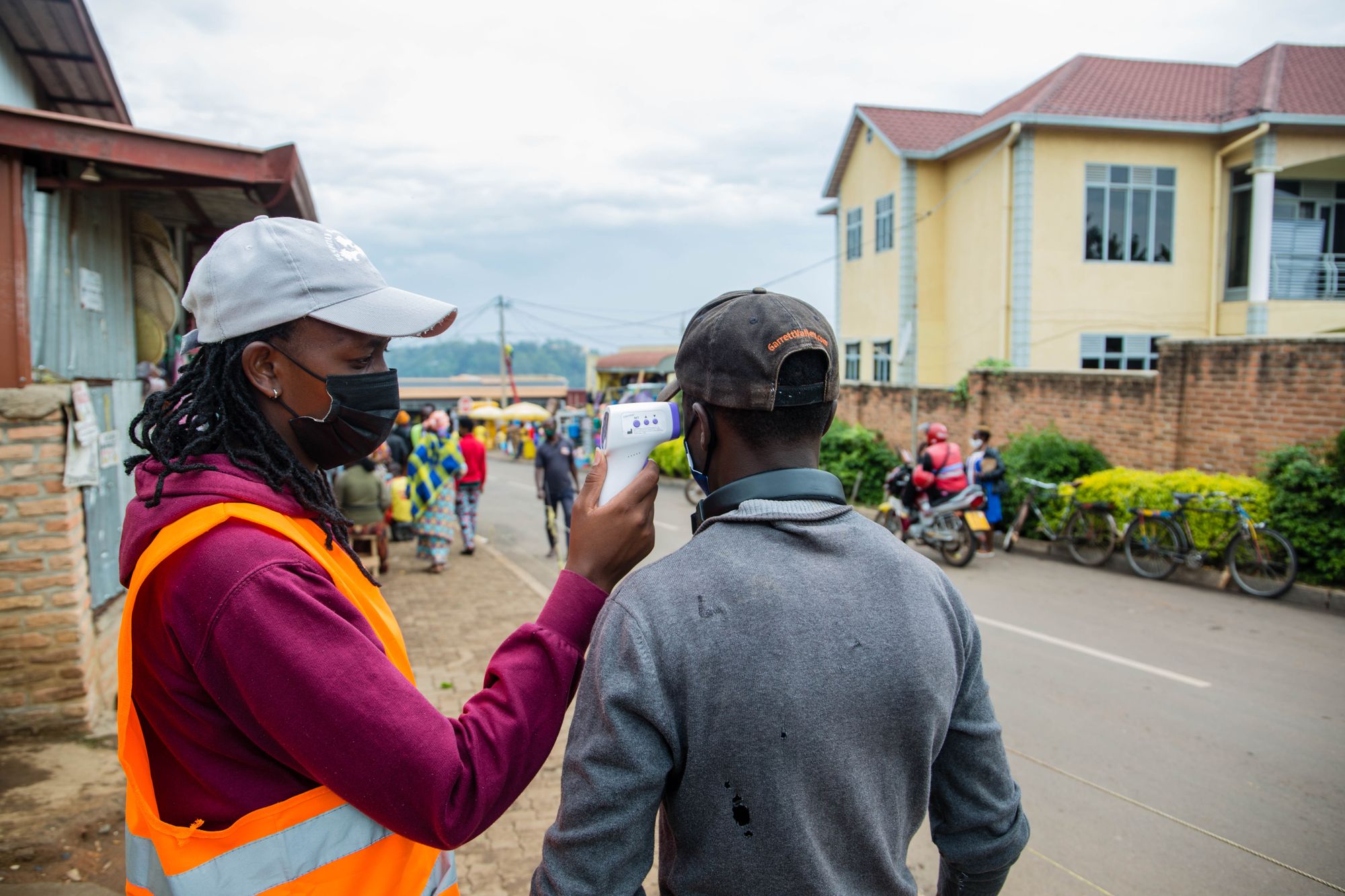 When I finish washing my hands, I return to the lady in the orange vest. She uses a pistol-like thermometer to measure my body temperature before she lets me pass. It reads 36.1°c. I now enter Gikondo market and head directly to the apparel section. The sellers call out to me, asking if I am looking for shoes, bags, pants or shirts. I tell them that I am not buying anything, remembering that my Momo account balance doesn't contain enough for what I am looking for. The sellers keep insisting but I resist. There is another youth volunteer passing near us. He tells us to leave a one-metre distance as we converse and reminds one of the sellers to raise her face mask. The seller does so.
Beside me, a man pays for a bag via Mobile Money. I step towards another stand and find a woman, tailoring a dress — sitting in her kitenge shop. She has put on her face mask. I am glad to see it. I have been hearing about Omicron, the new Covid-19 variant, and it scared me. I hope it will not be widely spread because nobody wants it here. It gives the government a big reason to reinforce Covid-19 guidelines.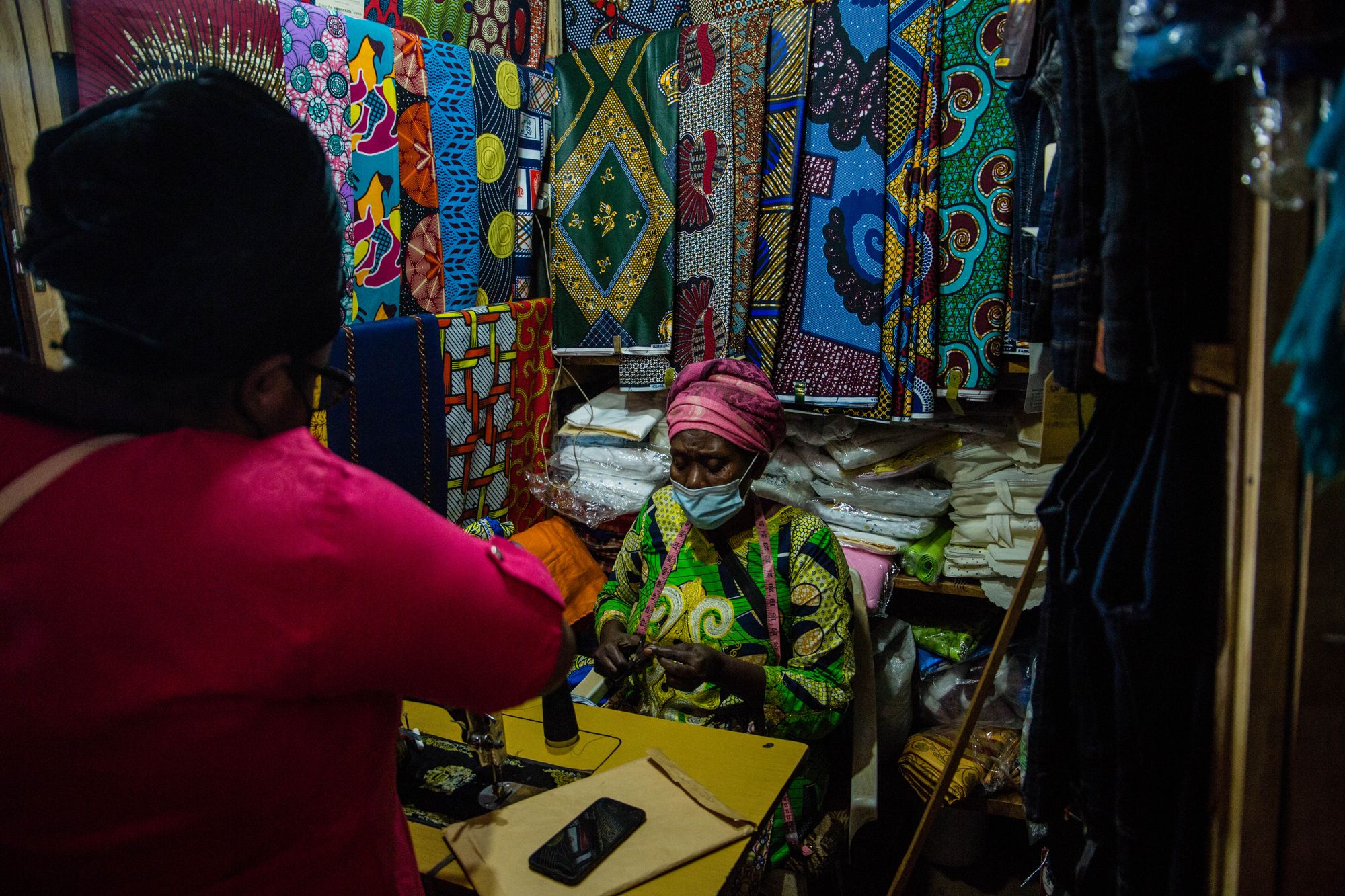 I now walk towards the fruits and vegetables section. Reaching there, I see Mama Aline, a woman from whom I usually buy fruits and vegetables. She smiles when she sees me before she taps her fist on mine, greeting me.
"Today….banana or tomatoes?" She asks.
"Both, but you'll add some extra bananas." I tell her, wearing a smile.
She laughs. She has put on her face mask well and so do other people close to her. It seems like they have made it a culture here unlike other markets I go to. This one is not so big which makes it easy for the youth volunteers to navigate. When Mama Aline places a pair of bananas and some tomatoes in my bag, I leave. I have to go home and prepare them.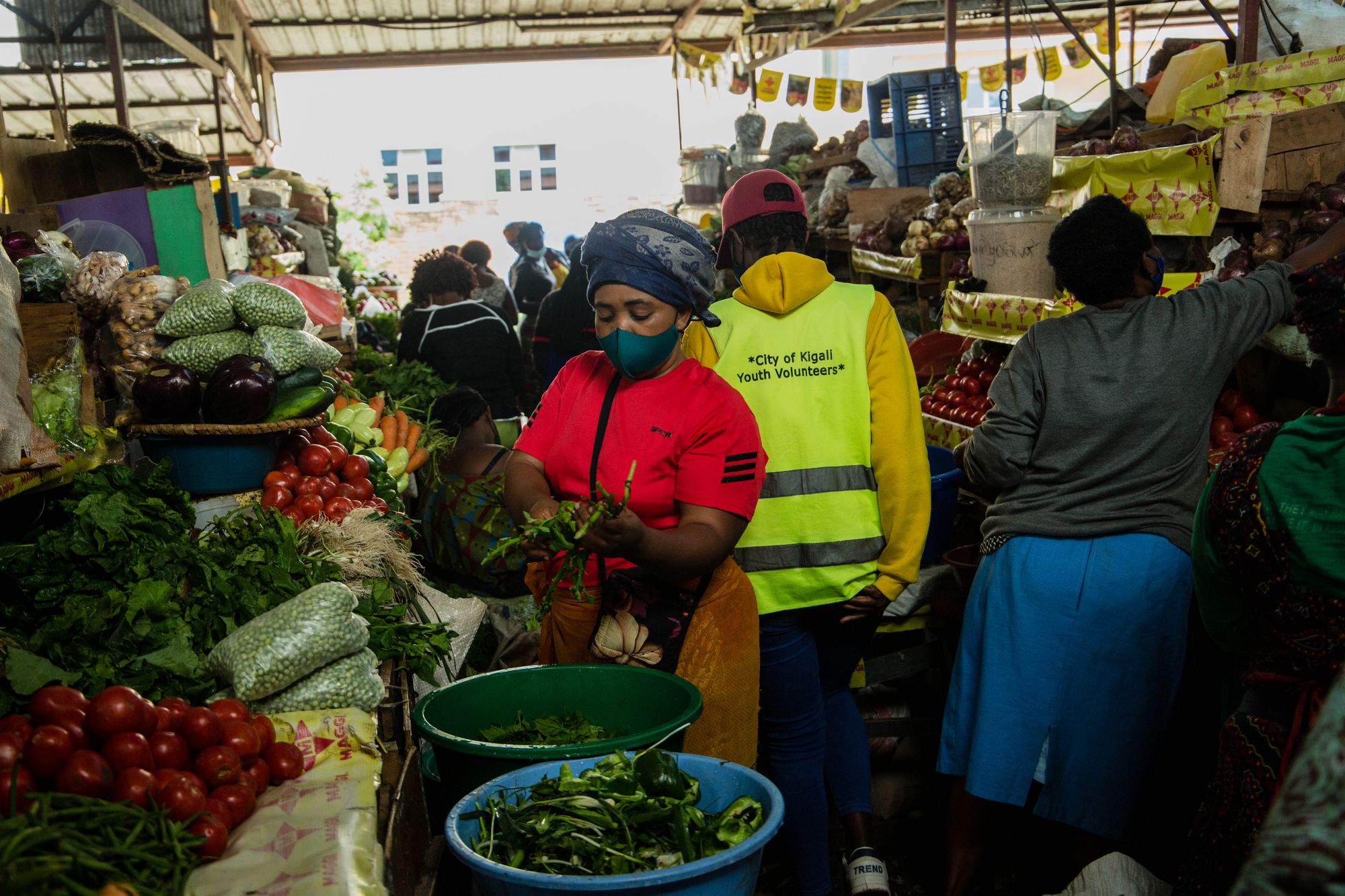 Join the newsletter to receive the latest updates in your inbox.