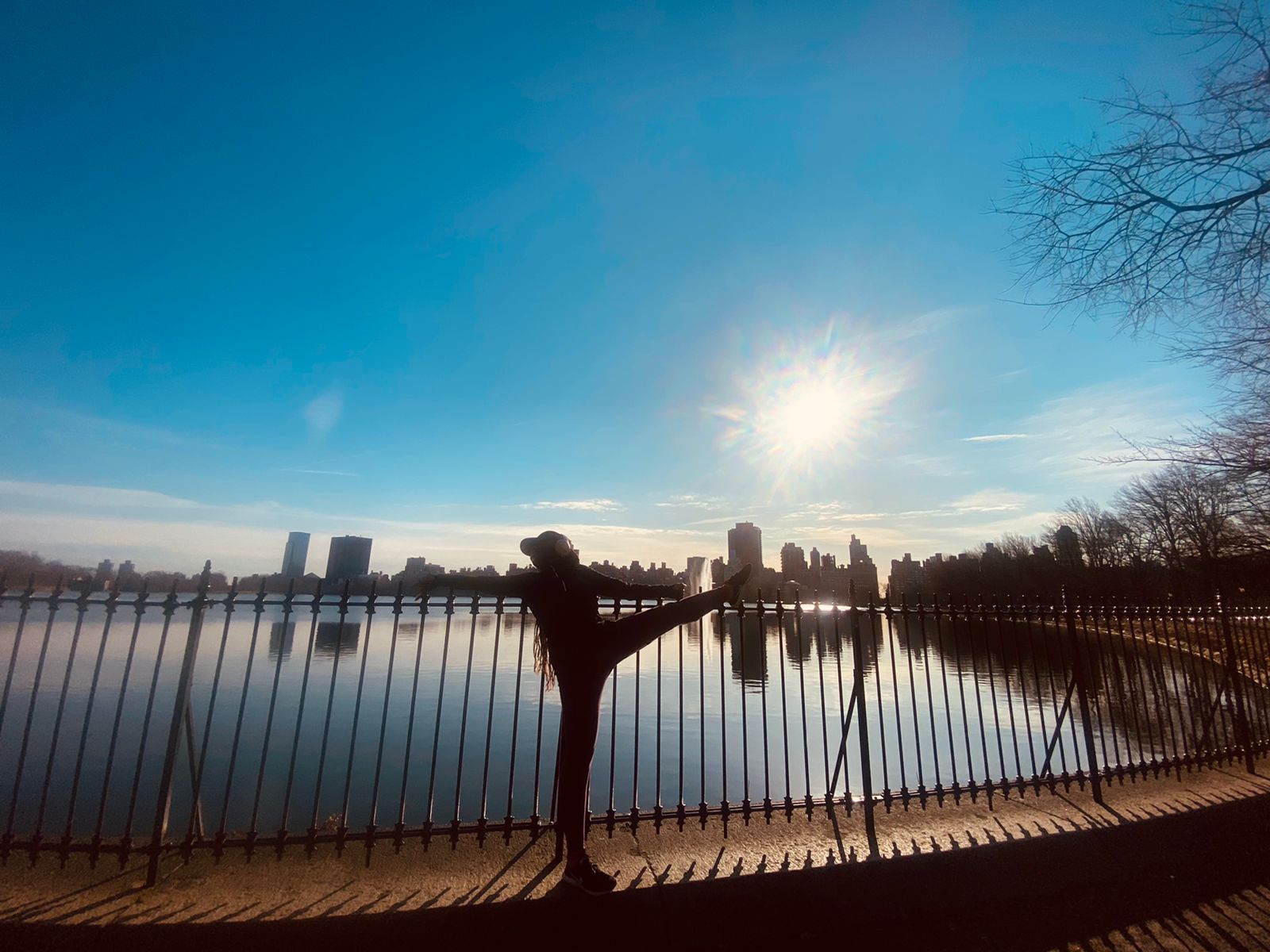 Ku tense, Ku tricky, Ku wow!
Zinhle kaNobuhlase, an expat in the USA, reflects on the layered experience of living abroad, and the constant worry they carry about home.
Being an Educational Migrant in a Pandemic
March 2019, I was at a small vegan restaurant in New York city about to have brunch with three of my friends from home. I had just bussed into the city from Pennsylvania where I live while pursuing my doctoral studies in Philosophy and Women, Gender and Sexuality Studies. It was 6am, and the city was waking up. So, I took the subway to Harlem, where I met one of the three friends, Sphiwe, for a run at Central Park. We ran about 10 km, and I remember being so happy! I had just run around thee Central Park that I always see on television. After the run, we went pack to Sphiwe's apartment, freshened up and made our way to meet our other two friends. I was the reason for the meeting. They were three South Africans who currently work and live in NYC, and I just wanted them to connect with one another. It was also my first-time meeting Mandla; we initially met on Twitter about 6 months before. The brunch was lovely. We laughed over some vegan Sushi and Sparkling wine. We knew about the virus, but like most, we just thought it's a 'flu', nothing big. We concluded our lunch with hugs and promises of seeing each other soon.
I then made my commute to LaGuardia Airport to catch a flight with another group of friends for a holiday in Barbados. It was Spring break, and we had every intention of making the trip happen even with the uncertainty looming in the air. Barbados was a thrill! But the joy ended on the second last of the trip when I received communication from my university that everything was going online given the pandemic. There was lots of panic, what did this mean?
From joy to gloom in just two weeks!
We made it back safely into the United States. I took the bus back to Pennsylvania. The first thing I did was go to Walmart to grab some toilet paper and essentials. I had been following the news on social media and joined the 'panic buying bandwagon'! I was still convinced "it's just a flu". Until the South African government went on lockdown and my mother started calling me! When Africans start panicking, man, you know things are serious! From joy to gloom in just two weeks! My former housemate left to be with her family in Florida just as the government issued out the stay-at-home orders. I contemplated flying back 'home' to South Africa, but flights were three times their cost, and I decided to stay put in the United States. It has been two years since I have been home to see my family, but I am glad I remained.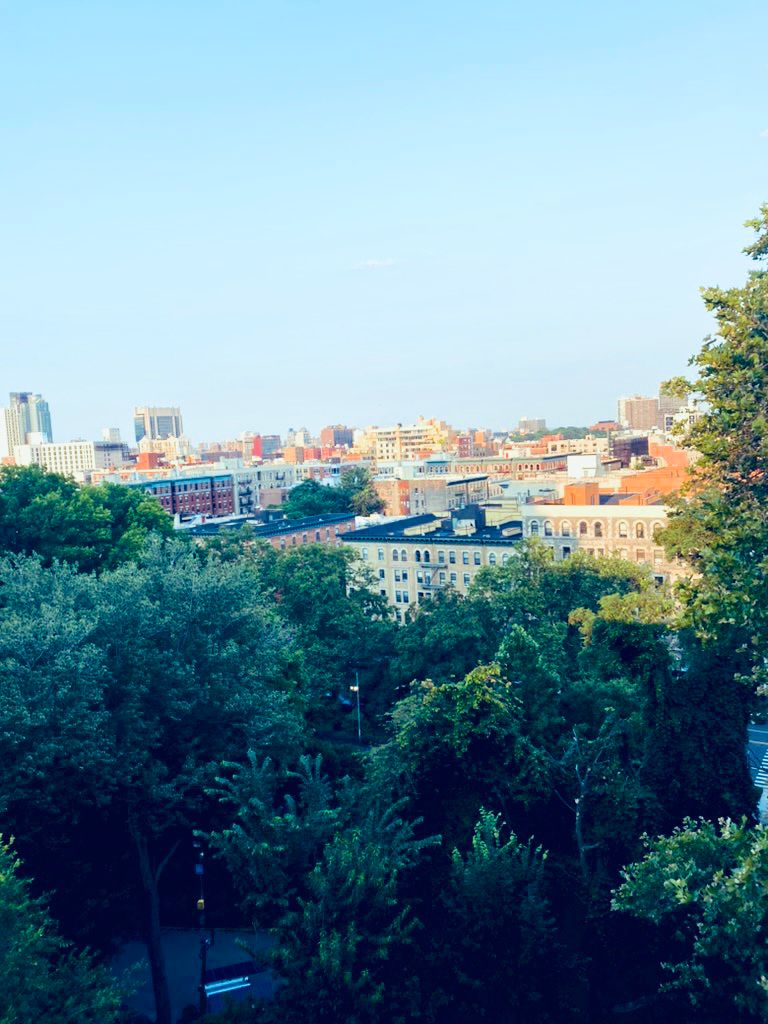 It was difficult being stuck in the US all on my own. I watch many dystopian movies, so I was convinced the world was ending. In essence, I had chosen my PhD over being with family. I went on runs daily, fasted, and bought maps to prepare for the world ending and the need to walk back to South Africa! Anxieties over the end of the world were coupled with various concerns: my family, the government regulations, and the ongoing terrors of being Black, period!
Zinhle, come back home. Please my baby, don't leave the house
I was and still am worried about my maternal grandmother, Josi; a cancer survivor. Josi was and still is concerned about me. I live in a country that she cannot even point on the map if asked to.  The previous US administration kept on changing the rules for immigrant students, so my stay was very uncertain. There was also the ongoing police brutality and racial profiling as we saw with the death of George Floyd, Breonna Taylor, and the many other names that did not make it to the mainstream news. For the first time, mother, Josi, and even my peers in South Africa were made aware of the magnitude of the shootings in the US. I remember Josi saying to me in a whatsapp call, "Zinhle, come back home. Please my baby, don't leave the house". And, I said to her "Mama, even if I was in South Africa, I would not be safe; every day a woman is killed or goes missing. So, it's all the same". I instantly changed my email signature to the lines of a poem written Koleka Putuma: "I don't want to die with my|hands up|or|legs open".
The silver lining, if there is any, is that I got to "see" Josi more often than I had since my migration to the U.S. My mother was intentional on the WhatsApp video calls whenever she took groceries to her mother. Josi got to see that I am alive, and she was happy to see the pandemic weight on my cheeks. However, Josi expressed her concerns over me living on my own in my apartment and often expressed her 'shames' and 'o my baby'. On the contrary, I was satisfied with my solitude. My mother and I were also able to reconnect. We spoke daily. Always before I went to bed and as she was starting her day. In my head, it felt like I was lying in bed with her, talking for an hour at most about everything and nothing. I miss her, I miss her scent and most importantly, I miss her embrace.
A virus that started in the first world is now a third world problem.
Because of the 'stay-at-home' orders, some of the friendships that I had here somewhat ended. There were just too many zoom happy hours, and I found myself naturally gravitating towards South African expats. Those zoom meetings felt more authentic. We were able to hold space for each of our concerns about 'home', the fears of dying abroad, and feelings of survivor guilt. I really owe my sanity to the shared and individual zoom meetings I had with Thato and Mandla. During this time, I also got closer with a sister-friend of mine, an expat. The virtual space allowed us to share parts of ourselves over a brief period. Unfortunately, our sisterhood was pandemic bound and I have not heard from her since the vaccination program began in the US. Nonetheless, our connection was beautiful and kept me sane throughout the pandemic.
With each new variant and subsequent wave that hits home, my anxieties remain.
July 2021, I have been vaccinated for almost three months now. America is almost at a 'post-pandemic phase. A virus that started in the first world is now a third world problem. With each new variant and subsequent wave that hits home, my anxieties remain. Josi is still alive and has been fully vaccinated now. My mother just got her first jab!
Sometimes I feel so sad, almost guilty for the life that I have
My social media timeline is genuinely fascinating; today, a colleague in the U.S shared that their 15-year-old child got vaccinated. As I refreshed my feed, I read about the news of a fellow South African passing. They had Covid19. Their life could have been spared if the government extended their legibility for vaccination to those living with a comorbidity. It's tricky being a migrant in a pandemic. Sometimes I feel so sad, almost guilty for the life that I have.  Other times, I feel so blessed. I am living comfortably; living my wildest dreams, pursuing a PhD in a field I love.  Just recently, I made a trip to New York and got to run in Central Park again. This time, I was also observing the people in the space, just marvelling at how carefree they all are. The pandemic is really over for them, and for me to a certain extent. I also got to see Thato and Mandla again. The last time we saw each other was in March 2019, before it all began. We laughed again, hugged, and promised to see each other soon again.  Maybe in South Africa even!
Join the newsletter to receive the latest updates in your inbox.