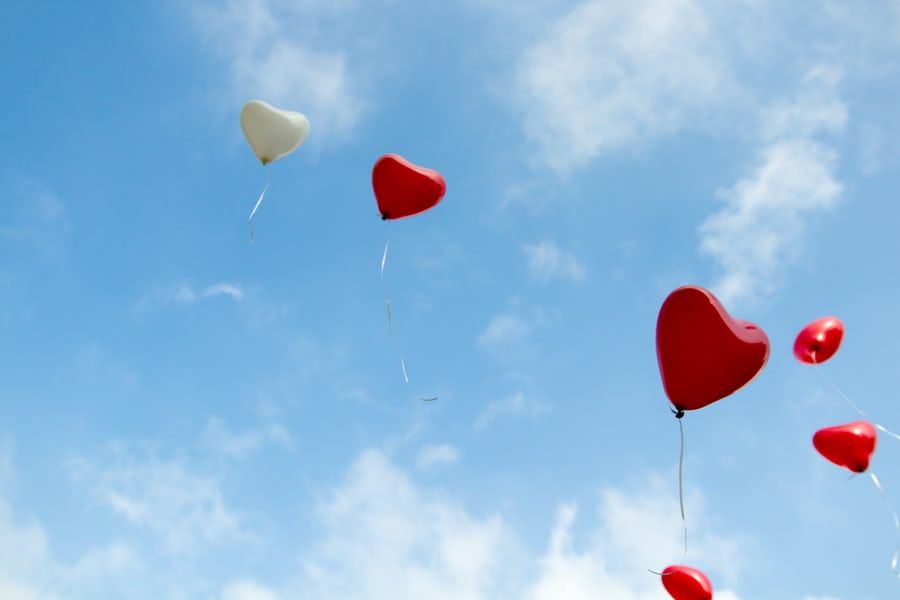 In Love In Lockdown
It had always been a long distance relationship but with the Covid thrown in, the distance felt even longer and infinite.
The Coronavirus pandemic profoundly affected our lives and the ways in which we relate to ourselves, our families, and our loved ones. While life in lockdown necessitated close contact with some of our loved ones, social distancing measures also had the effect of shielding us from potentially tense situations with friends and the broader community.
I spoke to a few young Nigerians who shared their experience of relationships under lockdown conditions.
"As students at the same school, we saw each other every day before the pandemic, so when lockdown happened, it was  a traumatic experience. We weren't used to being so far away from each other. The petty fights increased; we couldn't communicate properly and at one point, we were at the brink of a break up. However, towards the end of the lockdown, a switch happened in our relationship. We communicated our fears and how we felt. Since then our relationship has been going smoothly. We crack jokes without fear of being misunderstood. We still fight but we respond to the fights rather than react, they also aren't drawn out for days anymore. We also change the media of communication we use from time to time, to prevent monotony. I might as well be grateful for the pandemic, because we know each other better and learned better ways to handle conflict."
"We started dating in the lockdown. We were at first Internet friends who decided to see how a relationship would go. When we finally decided to start dating, the decision coincided with the lockdown. We hadn't seen each other prior so all we had were pictures, videos, and trust. For us, it wasn't all rosy; we had unnecessary and trivial fights but there was the reassurance that when we saw each other, all those petty fights and disagreements would reduce. When the lockdown restrictions were removed, we started counting down the days to when we would finally see each other and by Jove, that day was one of the most memorable days of my life. There was no shyness or weird moments, it was like we'd known each other forever. All I saw virtually,was  exactly what she portrayed physically." - Hassan, 27
"It had always been a long distance relationship but with the Covid thrown in, the distance felt even longer and infinite. Also, even though it was a long distance relationship, it was a busy one so we always had an experience to relay to each other when we spoke. This time, it became routine; we asked the same questions, replied with the same answers, and had the same experiences. In summary, the relationship was getting bland as it became a duty to talk about the day even when I had nothing to say. We also had financial issues because we weren't in school and our source of funding had been halted, so communication became strained. There were times I wouldn't hear from my boyfriend for days and I'd get very upset and a fight would pop up. It was a really hard time for us. Even though the lockdown has been removed, we are still in a long distance relationship, but this time, we are in a better place; the distance doesn't feel infinite anymore and we can visit each other now." - Didi,  21.
"My boyfriend and I broke up during the pandemic. My love languages are physical intimacy and quality time, and I wasn't getting either. So I became touchy and irritable, always itching for a fight. We talked about it and tried several simulations but it didn't help so much; I wanted to cuddle up and kiss my baby. When I got tired of the situation and realized that the Lockdown wasn't going to end anytime soon, I upped and left the relationship. It was a sad situation but it had to be done. Now, I'm living my love life vicariously through my boo'd up friends and it's the best thing ever. I get to share the joys, sadness, and milestones in their relationships - Pemi, 19.
"I cohabited with my partner during the lockdown. It was funny because it wasn't planned, I just came over to see her for a while and then, the lockdown happened. I even had to shop for clothes and other basic necessities, it was that bad. At first, it was rosy and sweet, it felt like we were already married. The close proximity was exhilarating. As time winded, we got tired of being in the same space. Tiny things pissed us off. The intimacy reduced and we reduced to strangers occupying the same place. We eventually got to talk about how we felt and how being holed in the same place affected our relationship. We also communicated our fears and expectations for each other. It has been smooth sailing since then; we don't get into each other's way and we respect each other's boundaries. Our relationship is better now as we've gotten insight on how marriage would be like and have conquered those issues we might have then." - Dami, 23.
Join the newsletter to receive the latest updates in your inbox.