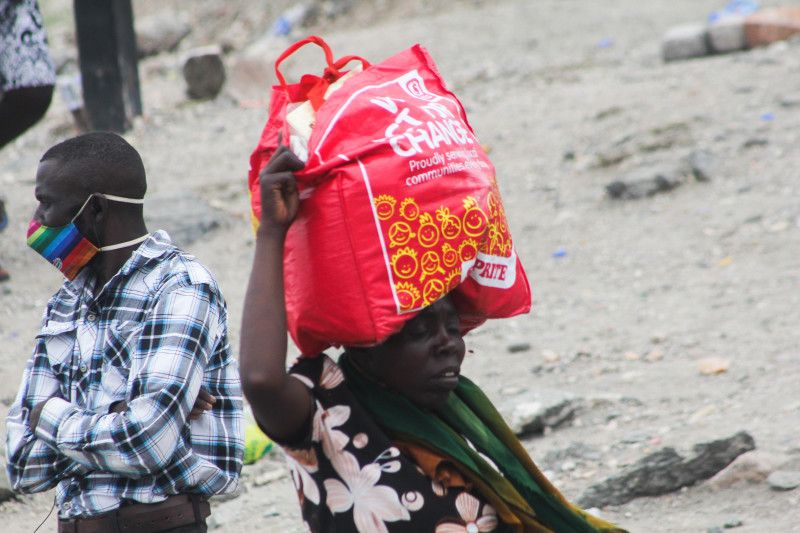 Hustle at the Border for Zimbabwean Traders
On top of missed income opportunities caused by the freeze of productive activities, many women traders suffered economic losses from goods that have remained unsold and, in many cases, gone to waste because of their perishable nature.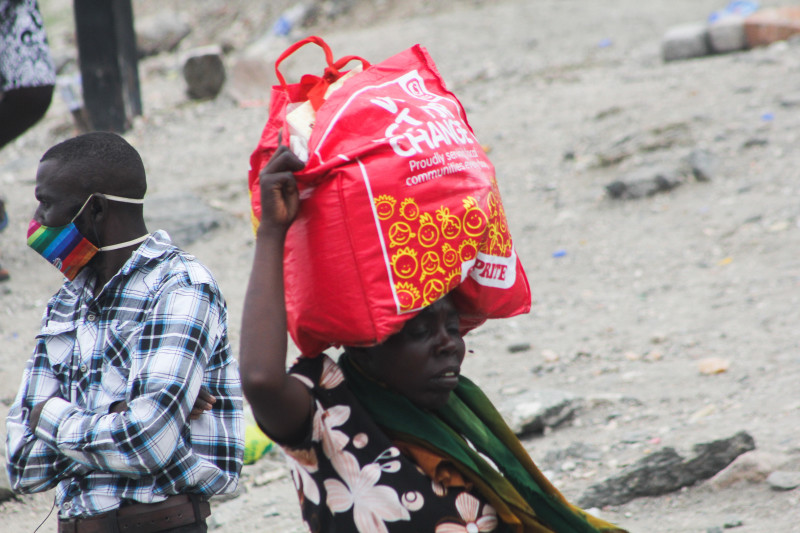 For millions of Zimbabweans, cross border trading is a source of livelihood due to non-availability of formal jobs. Women constitute the majority of the cross –border traders who earn a living from buying and selling commodities across the border.
Along African borders, the livelihoods of entire communities depend on trading activities carried out by small-scale traders, most of which are unregistered. Informal cross-border trade has been a major characteristic of the African economic and social landscape, representing up to 40 percent of regional trade.
In Zimbabwe, they contribute 30 percent of employment as well as part of the backbone of the informal sector. But the closure of borders by Zimbabwe and other regional countries in a bid to stop the spread of the virus, dealt a blow to Sheilla Gwenzi who has sustained her family through cross border trading.
"This has been my source of income. For 15 years, I have been a cross border trader and managed to send my children to school. I have a house in Budiriro, Harare, through buying and selling groceries and other home appliances for people. But the past nine months have been a challenge, I had no reliable source of income", Gwenzi narrates.
Because of the flexibility it affords, the small start-up capital it requires, and the earning opportunities it offers in border areas where no other alternative is available, women make up the largest share of informal traders, representing 70 - 80 percent in some countries.
"I had to look for ways to ensure my family survives. We used the Limpopo River and other means to remain alive throughout the nine months of the lockdown," she narrates. As borders closed, restrictions on freedom of movement took a heavy toll on those who earned a living by making regular trips between South Africa and Zimbabwe mainly.
On top of missed income opportunities caused by the freeze of productive activities, many women traders suffered economic losses from goods that have remained unsold and, in many cases, gone to waste because of their perishable nature.
"I buy fresh produce from South Africa along with other consumables and many people were left with less money to spend on such commodities when the lockdown was announced. I lost hundreds of dollars due to the perishability of some of the goods that I had," she said.
Before the lockdown, she says, she used to earn an average of USD 700 per month, which was enough to feed her four children and send them to school. The first born is writing her ordinary level examinations in December 2021.
Besides the loss of goods, Gwenzi says she also had to deal with non-payment by customers who were themselves unable to pay for goods that had been ordered or supplied before the crisis hit.
"Some up to this day, they are yet to pay me. Some lost their jobs because of the lockdown," she says.
As the economic prospects worsen and purchasing power drops, women traders are forced to use their capital for survival. Gwenzi was not spared from this. "Eventually, this eroded my capacity to recover when the border eventually reopened on December 1. Yes, I tried to stay afloat but it is no longer the same," Gwenzi said.
Informal cross-border trade flows of staples and other agricultural products play a critical role in guaranteeing food security, especially in remote villages where the population relied more on food items supplied through informal channels than on official distribution.
As a result, severe shortages of essential goods coming from across the border, combined with the consequences of stockpiling by those who could afford it, risk to seriously hamper food security in border communities and to intensify poverty.
Micro, small and medium enterprises, the backbone of developing countries' economies, are experiencing some of the most severe effects of the economic slow-down. This is particularly the case of small informal businesses, which usually lack access to social protection.
But as countries prepared to address the COVID-19 crisis, the response mechanisms did not prioritize business activities operating in the informal sector and cross border traders, says Mollen Magume, another cross border trader with three years' experience.
Before venturing into cross border trading, Magume was an accounts clerk on a yearly renewable contract for South Airways-Zimbabwe office and is a graduate from Chinhoyi University of Technology. She was retrenched when the airline was downsizing its workforce and used her earnings to fund the cross boarder business.
"There are ways in which this pandemic could be turned into an opportunity for us the vulnerable. This requires governments to acknowledge, on one side, the enormous contributions that we make as cross border traders in employment creation and to the overall economy," Magume said.
"What is needed is ensuring that we are included in the financial system now more than ever so that we can have access to finance for the survival of our businesses. We lost opportunities and revenue. This may include introducing preferential options for small-scale and informal traders, such as flexible repayment terms or interest-free loans. Digital tools such as mobile money to provide effective solutions to store and transact money and, in some instances, to access digital credit services without the need of a bank account," she said.
"Because of Covid-19, I had to change the way of doing business. I was now selling my goods on WhatsApp through groups and made orders abroad through the same way. Most of the goods I was selling came by air from China and some truck drivers who were allowed to cross through the Beitbridge Border Post. I would identify the goods online and make payments on line," she said.
With digital trading now the in-thing due to travel restrictions, Magume said the government should train cross border traders to be able to make orders on line and market their goods online without risking contracting Covid-19.
"I think it is time to develop entrepreneurial skills. Acquiring stronger business skills and accessing key information about trade rules and procedures. It is time to explore opportunities for diversification, establish stronger linkages with local value chains or adopt digital solutions to redress business activities."
Improving Simplified Trade Regimes to facilitate small-scale cross border trade could be adapted to better respond to the specific needs of informal traders, one Beauty Murehwa opined.
Murehwa is currently working for the Small to Medium Enterprises Development Corporation, a state owned entity which finances small to medium entities. She is a student of marketing at Catholic University of Zimbabwe and uses proceeds from cross border to fund her academic advancement. She also has a higher national diploma in marketing from Harare Polytechnic.
"This may include waiving the certificate of origins, relaxing requirements for export/import permits and sanitary and phytosanitary certification – for instance on trade of essential goods – or expanding the lists of goods eligible for STR treatment. Government must expand the social safety nets and introduce emergency relief packages or social protection measures to support informal workers, particularly us women who are affected by this unprecedented situation. These could take the form of social cash transfers, temporary living allowance subsidies, emergency minimum wages, food vouchers, or energy and housing subsidies," she said.
Although business was subdued due to the lockdown, Murehwa said she managed to buy a second hand car for family use through online trading during the lockdown and shifted from selling clothes to trading in groceries.
She reckons that "for small-scale cross-border trade to have a more direct impact on poor households and to promote women's economic empowerment, efforts to support and develop it need to be increased and designed in a targeted way. Tackling the challenges related to informal cross-border trade and creating a gender-sensitive border environment can go a long way in helping reduce the extreme poverty still faced by women in the border communities of most countries in the country".
Join the newsletter to receive the latest updates in your inbox.