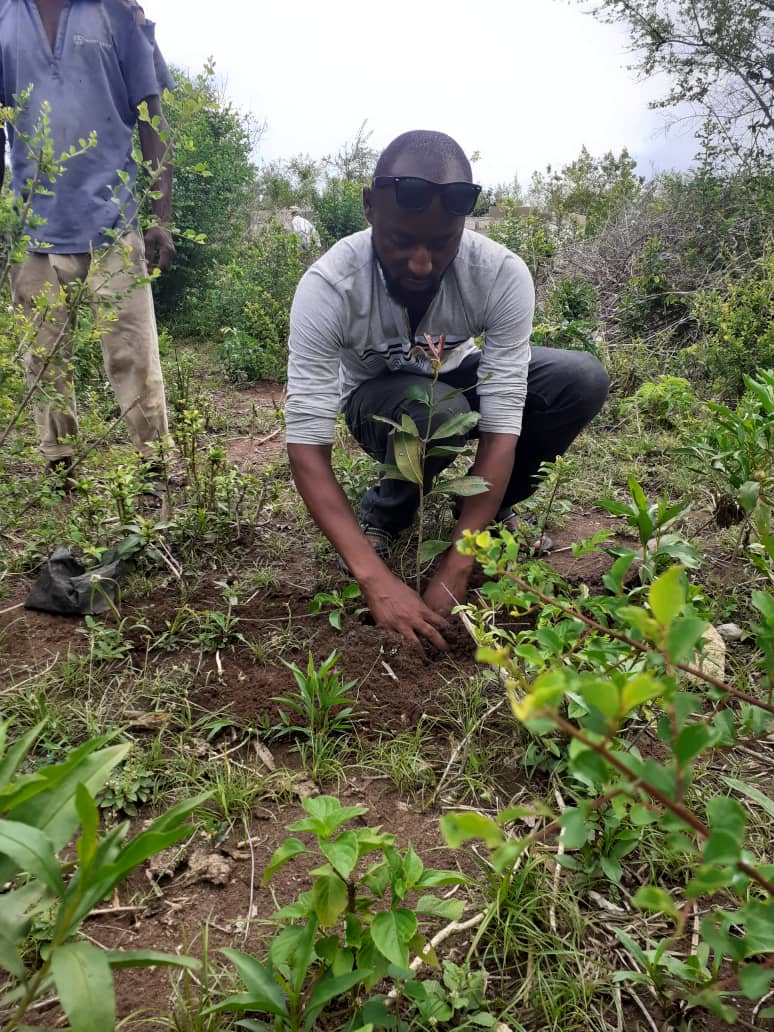 Expanding Kenya's Green Belt
Thuku Kariuki discusses how Covid-19 gave us pause to think about our carbon footprint.
I love trees for the shade and their air purification properties. I feel at peace when I see branches swaying side by side on windy afternoons. In fact, my dream home is not a luxurious concrete mansion, but a tiny house on the edge of a lush forest.
In the last 10 years, I have planted trees. They may not be as many as the Nobel Laureate and Kenyan environmentalist Wangari Maathai did in her lifetime or even members of the Green Belt movement she founded, but it's certainly more than many Kenyans.
Since 2016, I have planted 1,000 trees in Kenya, Tanzania and Ethiopia. My motivation was renewed after a visit to Tanzania's Pemba Island. A quasi desert ten years ago, the area had become verdant and alive with vegetation with the help of local communities. Now, trees like cloves and cinnamon have become sources of income for the islanders.
In Kenya, when covid-19 halted normal life and public transportation, people took to walking, jogging and cycling to their destination, opportunities that eluded many in Nairobi, which lacks canopies of trees to provide respite from the shining sun. The country's cities have slowly but surely transformed into concrete jungles, with green spaces converted to residential buildings and dumpsites.
For example, Nairobi's Karura forest was shrinking in size due to logging activity until Maathai and her Green Belt movement intervened. Today, the forest is one of the most loved and visited green spaces in Kenya's capital. In the '90s, Maathai also saved Uhuru Park at the periphery of the city from being converted as the site for Africa's tallest building, and following reclamation from a dumpsite, Nairobi's Michuki Park has added some recreational areas. Private individuals and organisations have partnered to clean these parks and maintain their surroundings.
A lot has been said about our deteriorating planet, but we should consider learning to reduce our carbon footprint. Having witnessed the loss of vegetation coverage in Nairobi, the onus is on Kenyans to support the government's efforts at reforestation. If we all joined hands, one tree would become ten trees, which would eventually become a forest that will not only bestow the gift of clean air, but also provide cover during long walks and act as wind barriers during rainstorms.
In the words of no one in particular, humanity will be better for it.
Join the newsletter to receive the latest updates in your inbox.