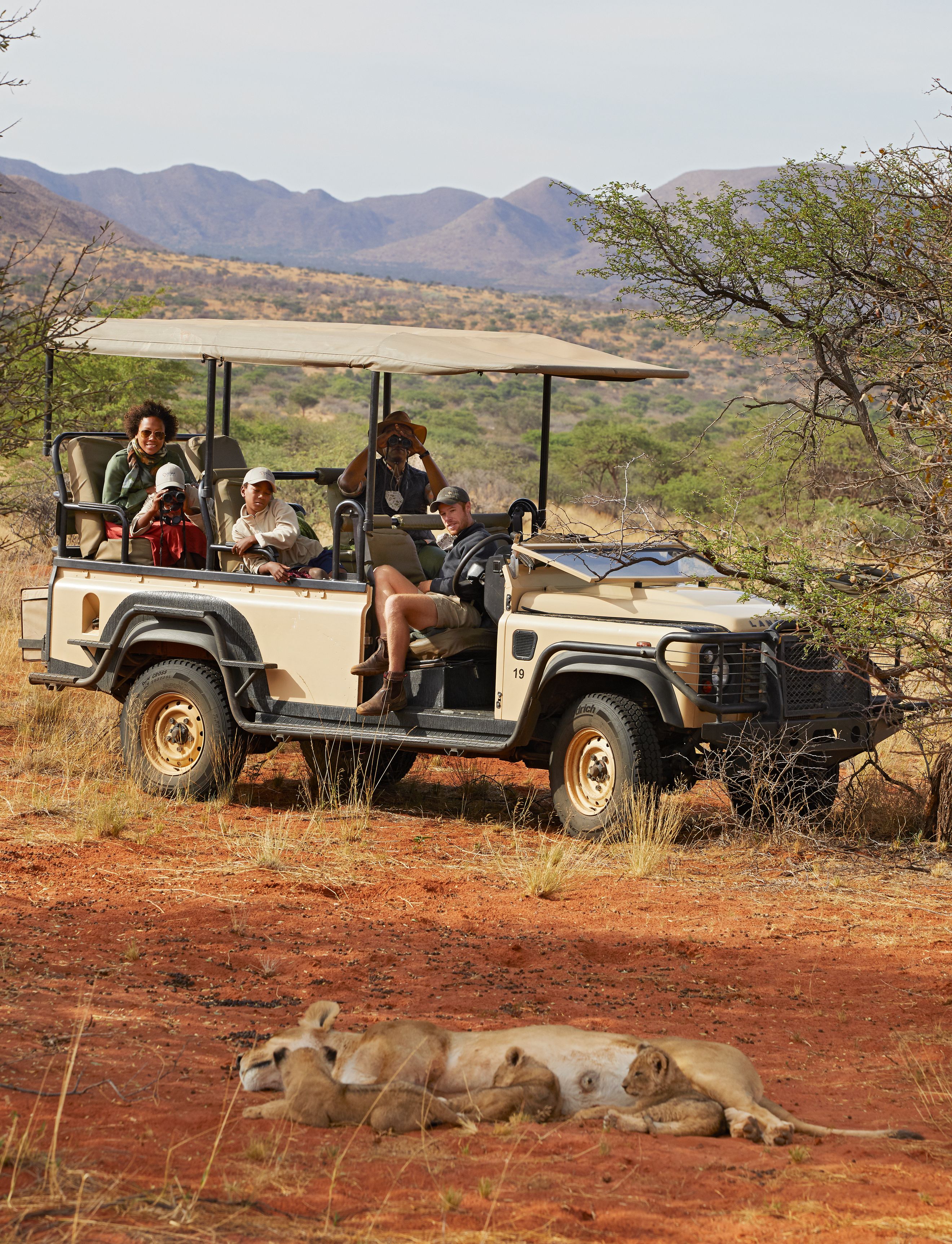 A Vision of Responsible Travel
I intend to win over more custodians who will protect our wild sanctuaries and wildlife for the benefit of future generations.
By Deborah Calmeyer
Covid's effect on travel has been disastrous, with the hospitality industry bearing the brunt of the pandemic more than almost any other. For Africa, where the ecotourism model depends on the American market, this has been especially devastating.
For us at ROAR AFRICA, a safari company covering various countries including South Africa, Namibia and Tanzania, there has been no change in our day-to-day operations since the pandemic struck. Most of the time is spent looking after clients, rescheduling trip dates, safe-guarding deposits, and planning for the future. One of such future plans includes adopting higher safety precautions for guests travelling during the pandemic.
As fears related to the coronavirus pandemic have understandably heightened a sense of uncertainty, fear and loneliness, I've tried to engage with those around me as much as possible, imploring them to focus on the positives. I also encourage loved ones to reimagine themselves and their relationship with nature, pay attention to their internal lives, and find organisations and community networks that offer a much-needed sense of perspective, including those focused on environmental and conservation-related causes.
On the upside, post-covid can be a time of opportunity to think critically about our impact on wildlife, conservation, and climate change. It can, hopefully, also be a time to bring an end to what I call passive, irresponsible travel with relation to the carbon footsteps and waste we generate in conservation in destinations like Africa. The travel industry and community play such a critical role in this aspect and can alter the fate of wildlife on the continent  for better or worse.
Most importantly, though, I hope the pandemic makes us more considerate, more sensitive, more aware of our environment. Perhaps we will learn a new rhythm, something a little slower that will compel us to observe and appreciate our planet better. Perhaps the isolation and distance inflicted by the pandemic will motivate people to treasure new friends and relationships, and realise that so much of who we are is shaped by where we have been and those we have met along the way.
For my part, I intend to win over more custodians who will protect our wild sanctuaries and wildlife for the benefit of future generations, while continuing to curate life-enhancing experiences in Africa for clients that enrich their souls. When life returns to normal, whatever that becomes, I will expand my team, employ more women, thereby driving the movement I have passionately championed in the safari industry to ensure more women occupy roles previously reserved for men.
Join the newsletter to receive the latest updates in your inbox.