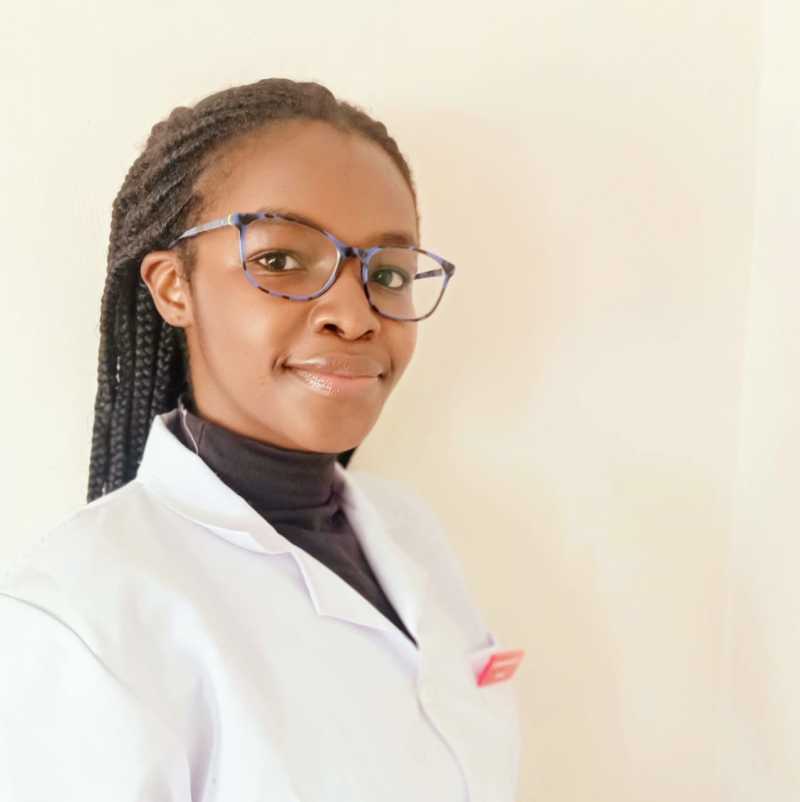 A Medical Student's Logbook
Medical student Elizabeth K. Ngato shares the excitement and action of the emergency room.
"Will you be attending the memorial service?" My roommate asks.
I look up from the book I have been reading and shake my head. "No. I have to be in the wards today, and I have a class. Are you going?"
"Yeah"
"You'll tell me how it goes?"
"Sure"
I go back to my reading, but my thoughts are distracted by the conversation we have just had. The late Dr. Owanda, a 28 year-old who recently completed medical school, is the third doctor we've lost to covid. I sigh. My heart feels heavy and my mind wanders to the message he sent hours before his demise to his colleagues: Get your pay or get out while you still can, with your life intact.
I stare at the worn-out N-95 mask on my desk. It's the fifth day I'm wearing it. What am I doing here in medical school? I wonder. I could defer my studies and come back much later when the pandemic ends. It would certainly be safer for me, but I have a strong desire to remain.
We are trained that the body's natural response to danger is fight or flight. I can't possibly fight covid, however I could choose the latter. It would be less burdensome on my family to not worry about my working in a hospital. And yet somehow I can't choose flight.
My phone lights up. I pick it up. There is an emergency class at the hospital scheduled for 11 a.m. There is also a Google alert for a looming doctors' strike, the second one this month. The doctors who are the first line of defense against this virus are crying out because the government has neither paid their salaries for months nor provided personal protective equipment.
"Save yourselves," Dr. Owanda emphasised. "Save yourselves."
How lofty the prospect of obtaining a Bachelor's degree in Medicine and Surgery seemed in my first year. Now, as I near the end of my third year in medical school, I'm starting to doubt my decision with the words of Dr. Owanda echoing in my head. I wonder what it will take to quiet down that voice. Enough PPE kits? Payment of overdue salaries? Hiring of more medical personnel?
Grabbing my lab coat, I heave a sigh and head out to the hospital wards. The corridors smell like antiseptic, a smell I have gotten used to. It smells like death and disease, too. Sometimes, the air tastes bitter, like tears and pain. But today I don't notice it because I'm busy. I'm busy learning how to work without pay, how to comfort patients when you yourself have lost a friend. I'm learning that some things in the medical books, like never reuse a face mask, are just that—things in books. I'm learning that half of what it means to care for someone in a time of crisis is showing up and putting on a brave face.
Today's class is in the emergency room. A man with a bleeding laceration from the head is rushed in. I watch in fascination as two nurses and a doctor quickly jump into action.
"Motorbike accident, injury to the head."
"He is losing a lot of blood, bp is falling."
"Heart rate at 140."
"Administer one of epi."
"Get two blood units stat."
"Start intubation."
As they go about the business of saving this man's life, I see myself in the doctor and hold on tightly to the hope that I will be in their shoes. Someday.
Join the newsletter to receive the latest updates in your inbox.