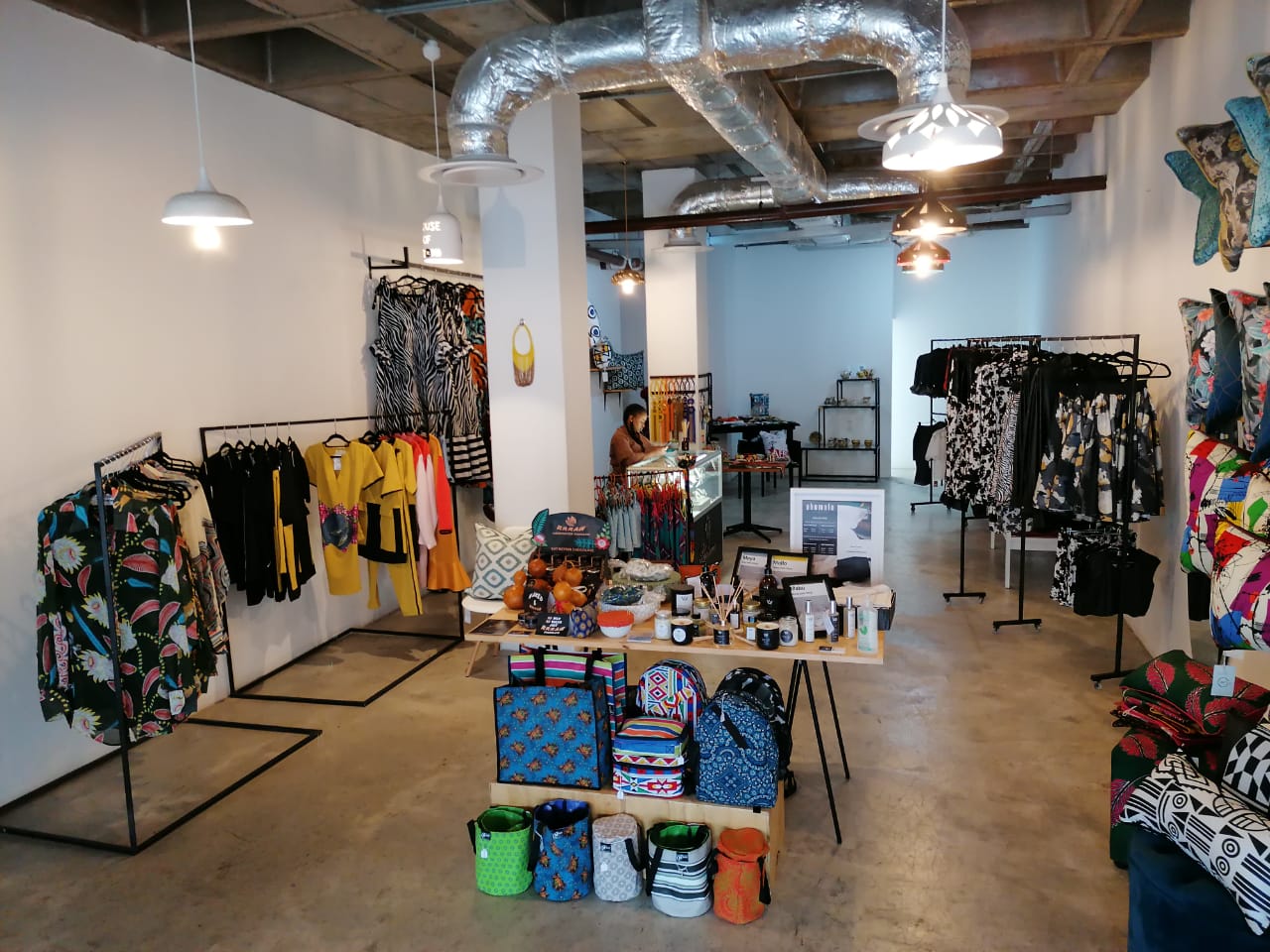 A Fashionable Family Affair
As a little girl Lihle Nyikana loved dressing up in her mother's clothes and model them around the house and drawing pictures of dresses she dreamt of one day bringing to life.
Sihle Nyikana (25) was born and raised in East London. The eldest of 3 siblings came to Johannesburg in 2016 to pursue employment opportunities and was soon followed by her younger sister Lihle (23) who came Johannesburg to further her studies and was in her final year of university studying towards a BA in Marketing. When lockdown was announced in 2020 due to Covid19, Sihle lost her job as an estate agent and had to figure out another way to earn a living. Lihle has always had a fondness for fashion, which she attributes to her mother. As a little girl she loved dressing up in her mother's clothes and model them around the house and drawing pictures of dresses she dreamt of one day bringing to life. When they first moved to Johannesburg, they developed a hobby of shopping for vintage clothing in the Joburg CBD's second-hand clothing flea market known as Kwa Dunusa, where they would spend hours perusing through countless bales of clothing items till they found what they loved. They would wash the clothes, photograph and resell them. That is how they launched their clothing business called Indoni, four years ago which exclusively sold pre-loved clothing.
The two sisters came up with the idea to open a clothing store that would solely focus on selling locally designed clothing. Sihle utilized her network of commercial property investors who would lease store space to her at a discounted rate where the business would operate. They approached local designers on social media, who would be interested in collaborating with their store. In August 2020 House of Indoni SA opened its doors for the first time at the Thrupps shopping complex in Illovo, housing eight local fashion designers, two African accessories designers, three home accessories brands as well as a local chocolatier.
This very brave step to launch a physical retail store business can be attributed to their sheer ambition and youthful naivety of the challenges that would lay ahead. They soon learnt that it would be incredibly hard in the beginning due to the reduced foot traffic in shopping centers and malls but that did not deter the sisters. After all they had embarked on this new challenge with no previous experience of retail, so they used this period to learn as much as they could about the technical and financial aspects of running a retail store. This quiet period in retail prepared the ladies for the high foot traffic they experienced as the lock down restrictions were reduced and many retail centers were fully operational.
The House of Indoni has provided a platform for unknown and moderately popular designers to have their garments on display and earn an income during a period where many other businesses were failing to make sales and turn a profit. The business has only been operating for six months but the ladies have already had a month where they made more than USD 7K in sales, assuring the sisters that their business can indeed be profitable and that it has ample opportunities for growth. Sihle and Lihle are extremely excited to increase their clientele from physical customers to online customers as well.  They are also excited to have tourists in the country, in the future as the store offers some rare and contemporary African fashion and household items. The sisters are excited to improve their brand awareness and expand their product offering and hope to launch a second branch in a year or two.
The level of optimism these young entrepreneurs exhibit is truly commendable and refreshing considering that South Africans are perceived to be overly dependent on the government. These young people have sought creative means of building and preserving their businesses. Even when the odds seemed bleak and economic anxiety seemed to have wrapped itself around many small business owners. The buoyancy of young Africans is truly uplifting and certainly guarantees that these creative entrepreneurs are committed to their own independence as business owners and will do whatever it takes to overcome hardship.
Join the newsletter to receive the latest updates in your inbox.